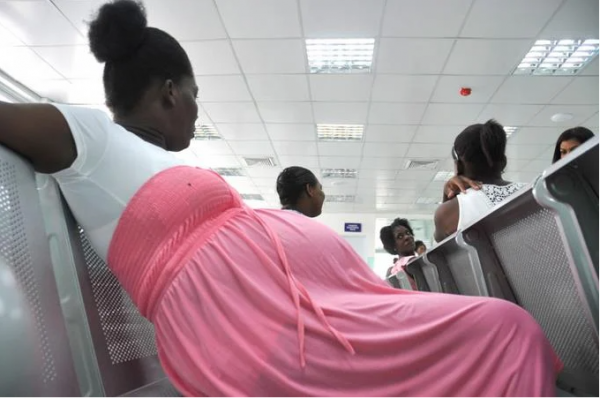 Haitian women in labor flock to Dominican maternity hospitals to take advantage of the free medical services. Local physicians complain the women usually suffer from anemia and other medical conditions.
According to statistics from the Hospital Universitario Maternidad Nuestra Señora de La Altagracia in Santo Domingo, the number of births to Haitian mothers outnumber the number of births to Dominican citizens. The hospital is the largest maternity ward in the country. Of 2,283 births at the largest maternity hospital in the capital city, 1,050 have been to Dominican mothers or 47%. Another 1,196 births have been to Haitian mothers or 53%.
As reported, waiting rooms are crowded with pregnant women, most of whom do not speak Spanish and sometimes do not even understand what they are told. Listin Diario reporters say the La Altagracia Maternity Hospital and the San Lorenzo de Los Mina Maternity Center are the public hospitals where the largest number of births are registered in the country. Haitian women come to give birth in the Dominican Republic motivated by the no-cost services.
Thousands of Haitians also give birth in border hospitals. There Haitian women in the waiting rooms outnumber those of the Dominican Republic. In some border town, nine out of ten women giving birth are Haitian, according to the report in Listin Diario.
Read more in Spanish:
Listin Diario
4 March 2021