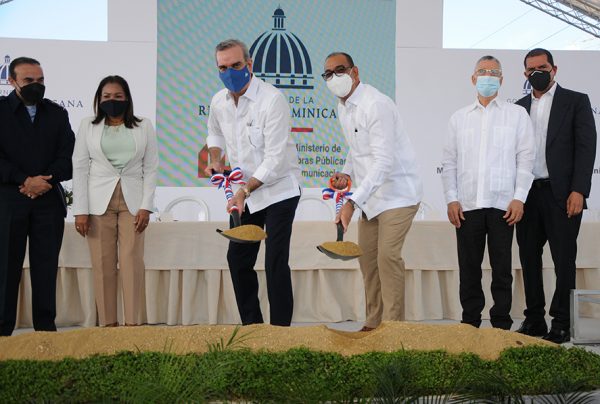 President Luis Abinader was present for the symbolic start of the expansion of the San Isidro avenue (Avenida Coronel Rafael Tomás Fernández Domínguez) in eastern Santo Domingo. The Ministry of Public Works says the expansion has a budget of more than RD$800 million. The expansion seeks to resolve the traffic chaos in the growing eastern municipality.
Minister Deligne Ascención says the widening and extension of the road is to meet the area's demographic growth and the increase in traffic congestion. Two lanes will be added in each direction of the road and a three-meter sidewalk. A lane will be added for turning at intersections. The road will be widened from Ave. Charles de Gaulle all the way to the San Isidro Air Force Base in Santo Domingo East.
The activity was also attended by the governor of the province of Santo Domingo, Julia Drullard and the Santo Domingo East Mayor Manuel Jiménez.
Read more in Spanish:
Ministry of Public Works
4 March 2021