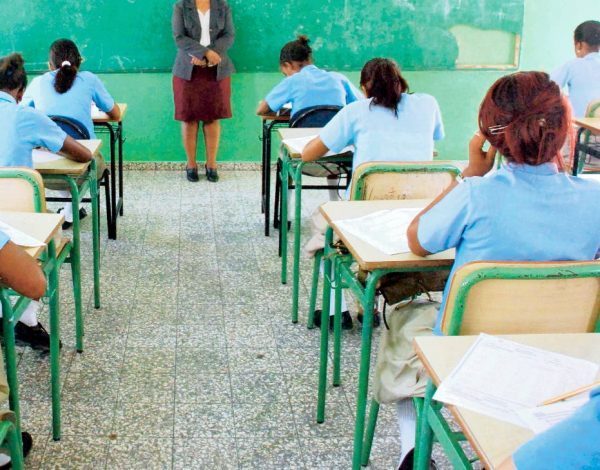 The Dominican Republic is one of the few countries in the Americas where in-person education has not officially been resumed. Dozens of private schools are offering reduced classes, but this is without official clearing.
The Ministry of Education has invested heavily in distance learning programs and in providing computers for public school students. But Education Minister Roberto Furcal has been reticent to authorize the return to school. After much pressure from parents' associations and private schools, the most the minister has agreed to is to announce a preliminary return to school protocol this week. As of Thursday, 4 March 2021 the document had not yet been made public. Then in the afternoon, the Ministry announced it would present the protocol for a gradual return to in-person learning" on Friday, 5 March.
The Ministry has yet to make known the parameters for the return to in-person learning. In most provinces, the Covid-19 positivity rate for months has kept under 5%.
Furcal has the backing of the Public School Teachers Association's president, Xiomara Guante who is against restarting in-person learning. Guante insists hundreds of schools have not been fitted for the return to classes. Public school teachers are receiving their full wages regardless of whether they are teaching or not.
Locally, the business-funded pro-education organization, Educa has been leading the drive to return to in-person learning. Educa says that ironically low-income persons have the most to lose when their children are kept out of public schools.
Education Minister Roberto Furcal has argued the major expense in the electronic devices will reduce the equity gap in the Dominican Republic. But, local experts say the delays in returning to in-person learning have instead exacerbated the equity gap.
The United Nations Children's Fund (Unicef), representative Rosa Elcarte has been a strong advocate of the return to face-to-face learning. She values the "enormous effort" of the government to provide television, radio and Internet classes and workbooks for the students, but argues that the prolonged distance learning is having negative consequences on learning. "Those who do not have access to these programs are at greater risk of dropping out of school, and are forced into child labor, or in the case of girls, to marry older men," she warned.
The organization recalls that in the Dominican Republic, classes were suspended on 17 March 2020, after the government announced the first case of Covid-19. Almost a year later, students are still not back in school.
In Haiti, a country with a population of more than 11 million inhabitants, in-person learning has never been interrupted. Haiti's Covid-19-related death rate per million inhabitants is of the lowest in the world.
Read more in Spanish:
Hoy
Unicef
Ministry of Education
4 March 2021