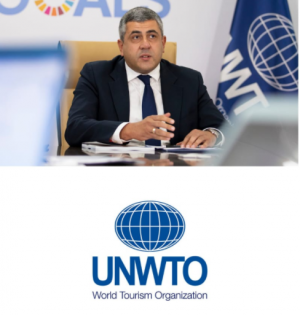 UNWTO Secretary-General, Zurab Pololikashvili vacationed with his family in the Dominican Republic this year and praised the efforts by the country to recover its tourism industry. Now, it is known that the Ministry of Tourism is inviting to a meeting of tourism ministers of the Americas at the same time that the World Travel and Tourism Council is inviting to a similar event in Cancún, Mexico.
The WTTC sees the event as boycotting the private council's efforts during these pandemic times when the unity of public and private sectors should prevail to push forward recovery of the industry.
This week, the Governor of the Central Bank of the Dominican Republic said he does not expect full recovery of the country's tourism sector until 2023.
The WTTC Global Summit is scheduled to bring major travel industry leaders together in Cancun on 25-27 April 2021. The invitation of Secretary General of the World Tourism Organization, Zurab Pololikashvili and Tourism Minister David Collado invites to attend the meeting of the Ministers of Tourism of the Americas from 26 to 28 April 2021 in Punta Cana, Dominican Republic.
ETurbonews reports that Gloria Guevara, CEO of WTTC stated: "Our members are furious. The UNWTO Secretary-General, Zurab Pololikashvili, is now trying to boycott our event. I am both sad and upset. This is the time the sector needs leaders to work together not to boycott."
Read more:
ETurboNews
1 April 2021