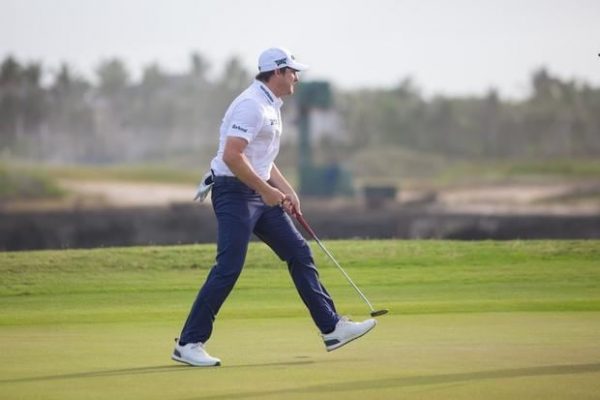 Golf Digest focuses on the story behind the win of professional golfer Joel Dahmen, a cancer survivor. "I have seen life and death, and golf is not it – as much as we can portray it that way at times," reflected the golfer who on Sunday, 28 March 2021 won the Puntacana Resort & Club Championship, including US$540,000 in cash.
Golf Digest contrasts the celebration of the win and the difficulties the golfer has survived. "From the nightmare of testicular cancer and all that goes into that battle – the fear, the chemotherapy, the doubts about your future – to a dream of being a winner on the PGA Tour after an 11-year grind of mini-tours and the stepladder advances on the lower tour levels, is genuine fairy tale stuff. It's easily in the feel-good category of outcomes. It reverberates through the chambers of destiny," shared the publication.
"I don't know how I'm here. It's crazy," Dahmen said with genuine wonder after negotiating a wind-swept golf course, out-dueled a determined opponent, and won his first tour title in his 111th try. With clutch pars on the final three holes, Dahmen carded a final-round 70 and posted 12-under 276, good enough to eke out a one-stroke victory over Rafael Campos.
Golf Digest points out that the Puntacana Resort & Club Championship is the sort of event that offers a breakthrough opportunity.
Read more:
Golf Digest

1 April 2021