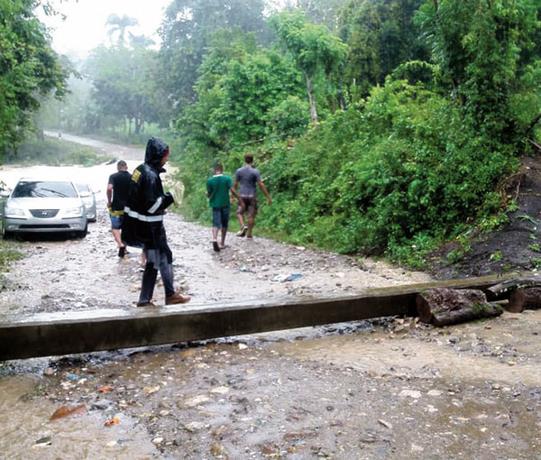 Weather conditions remain under the influence of a frontal system located over the country's center, says the National Meteorological Office (Onamet). Downpours and thunderstorms are forecast mainly towards the northern, northeastern and central regions of the country. These showers accompanied by thunderstorms and occasional wind gusts will continue to occur in the next 24 to 48 hours and could extend over the southwestern regions, the Caribbean coastal plain and the border area with Haiti.
For Tuesday, the instability associated with the presence of the frontal system will persist. Onamet reports the system is positioned to the northeast of the country, affecting the Cabrera to Samana areas. Likewise, scattered showers, thunderstorms, and wind gusts will occur, mainly towards the north, northeast, southeast, and central mountain ranges.
ONAMET extends its Meteorological Alert and Warning to several provinces where flooding of rivers, streams, creeks, gullies and flash floods, and landslides can occur.
Read more in Spansh:
Onamet
Listin Diario
6 April 2021