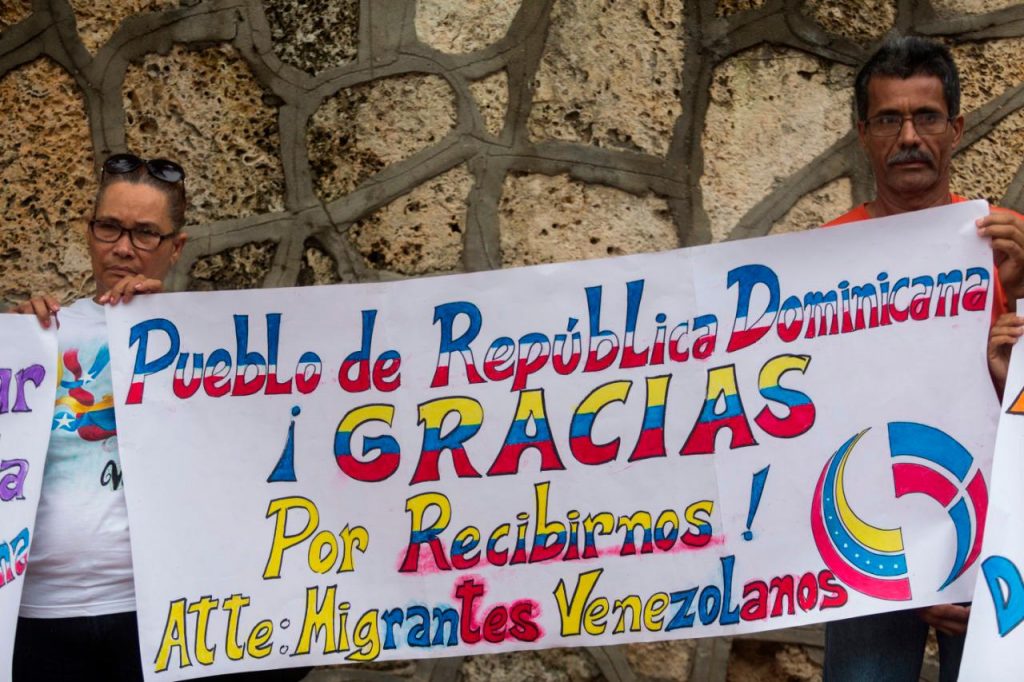 The regularization of the status of thousands of Venezuelans in the Dominican Republic officially began on Monday, 5 April 2021. The Venezuelans who had entered as tourists are being allowed to regularize their status despite not complying with the rule that the procedure needs to begin abroad and despite many having expired documents.
The regularization process will grant each individual legal status for a renewable year.
The Venezuelans Living in the Dominican Republic Movement (Moverd) considers that the Ministry of Interior and Police's resolution that grants a grace will change the lives of thousands who fled the regime of Nicolás Maduro as reported in Hoy.
José Alberto Pérez, coordinator of Moverd, defined the measure as transcendental for more than one hundred thousand immigrants from Venezuela who live here irregularly, since the deadline to remain in this territory expired.
He emphasized that President Luis Abinader ordered that the South Americans' status be normalized, because the situation in Venezuela is worsening, and it is also a danger for the individuals to return to Venezuela.
The new status considerably reduces the costs of the procedure. A lawyer is not required and the procedure can be completed for the most part online. It is not without cost. One Venezuelan who had five years living in the country said he is being to asked to pay RD$6,000 to reset his status as a tourist and then another US$350 for the work permit.
Read more in Spanish:
Hoy
6 April 2021