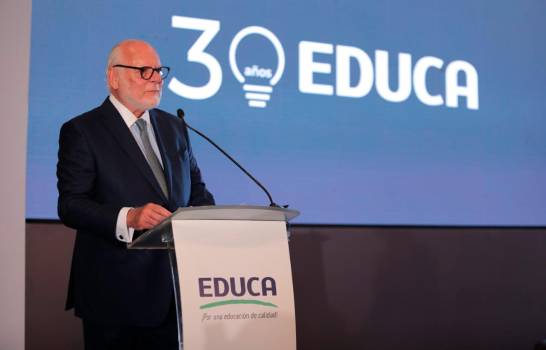 The president of the business for education group, Educa (Acción Empresarial por la Educación), Samuel Conde said over the past seven years the government built 42,500 classrooms, considerably increased wages of teachers and added more sections in pre-school, elementary and secondary levels, and improvements in vocational learning programs.
He says these have been "fat years" for structural accomplishments after the allotment of 4% of the GDP to education. But he says tests continue to show learning skills have not improved.
Conde warns:
"As we face the beginning of a new cycle and the next seven years of the Education Pact, it is important to point out that if only structural achievements are obtained without improvements in learning, and if those of us who subscribed the Pact continue to be condescending without daring to courageously denounce the constant non-compliance with the commitments made, it is highly probable that, as in the biblical parable, the thin and ugly cows will end up devouring the fat and healthy ones."
The Ministry of Education under Minister Roberto Furcal has invested heavily in purchasing electronic devices and preparing remote learning programs for TV, the Internet and radio for pre-school, elementary and high school education. For university education careers, a discussion is ongoing about locally making the entry tests for the teacher career easier after most high school students who applied for the test used for Puerto Rican students to enter the teaching career failed the exams. Government jobs in teaching are much better paid than those in the private sector and have more benefits, too.
Read more in Spanish:
Diario Libre
7 April 2021