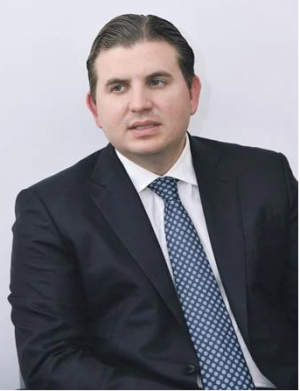 The executive vice president of the National Hotel & Tourism Association (Asonahores), Andres Marranzini forecasts good times for the tourism industry are coming. When interviewed for D'Agenda on Telesistema, Channel 11, Marranzini forecast around 4 million arrivals for this year. He expects the number of air arrivals to be more than what has originally been forecast by the Central Bank for 2022.
Marranzini says there will not be a low season in the next 18 months as people resume traveling with a vengeance after months of lockdown. He forecast 2022 will be one single high season year as people resume traveling.
"The governor of the Central Bank spoke of close to four and a half or four million visitors this year, which was the estimate that institution had made," he remarked. He added: "It is not unreasonable to think of a number like that seeing that, in the second semester, with progress in the vaccination process, comes a high season and perhaps we can again have the numbers we once had of 400,000 to 500,000 visitors per month," he explained.
However, the vice-president of Asonahores clarified that to reach the goal of four million tourists by the end of this year, Canadians have to resume traveling. He also conditioned the numbers to continued travel from Europe. Many European countries are limiting inter-country and inter-European travel, while allowing citizens to travel abroad. This represents a big plus for the Dominican Republic that is open to receive travelers and has the air connections.
Marranzini said that by 2022, the country could then reach the 6.5 million record number of tourists it had hit in 2018, the best year. He is optimistic that number could even be surpassed.
Marranzini said that the country has benefited as being a film location. He says the presence here of Hollywood stars is great promotion for the country.
"The film industry has always been a complementary activity to the tourist destinations of our country," he highlighted. He explained the Film Law is having positive consequences on the tourism industry.
Read more in Spanish:
Listin Diario
12 April 2021