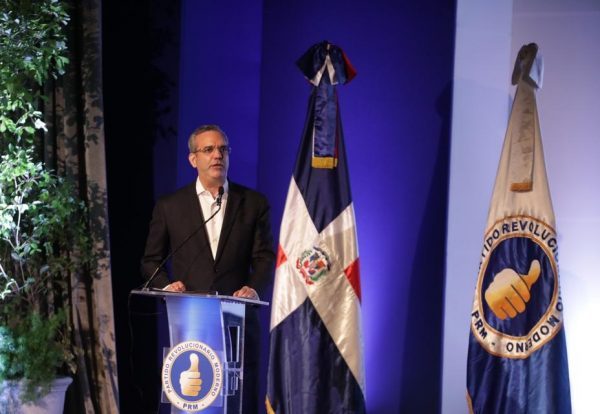 The Modern Revolutionary Party (PRM) is will soon amend its statutes to remove the clause that bans presidential reelection. The removal of the clause is necessary for President Luis Abinader to opt for a second term in office.
After a meeting of the PRM top executives on Sunday, 11 April 2021, party leader Franklin García Fermín said that the PRM would accommodate its bylaws to what the Constitution allows, two consecutive terms. García Fermín is minister of Superior Education in the Abinader administration.
Garcia Fermin, made the comments before a meeting with the political leadership of the PRM, where President Luis Abinader gave a talk entitled "A Look Towards the Future."
As reported in N Digital, the PRM meeting was to activate the statutory committee that is chaired by Eddy Olivares, a former member of the Central Electoral Board (JCE).
At the meeting, President Luis Abinader affirmed that what the new government has done in its first eight months has been to "work, work and work" to advance towards economic recovery, ensure citizens' lives, protect the population and guarantee everything necessary to overcome the crisis.
Abinader proclaimed that his administration will continue to work tirelessly to effectively fulfill the government plan's objectives and the commitments assumed with the Modern Revolutionary Party militants and society in general.
Read more in Spanish:
12 April 2021