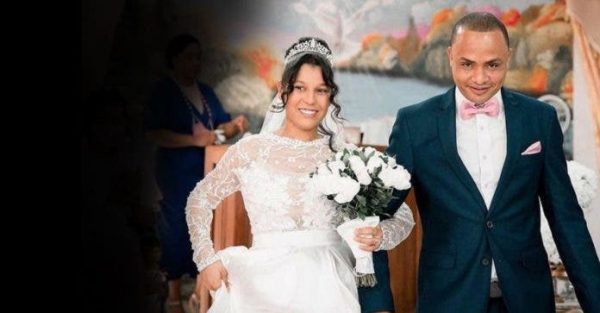 The Permanent Attention Court of Villa Altagracia handed down one year of preventive imprisonment to measure coercion against the police agents accused of killing 37-year old Joel Diaz and 36-year old Elisa Muñoz.
Judge Sugeldi Rosario Mena declared complex the case. Privates Anthony Castro Pérez and Juan Samuel Ogando Solís, the corporal Ángel de los Santos and the sergeant Domingo Perdomo Reyes were sent to the El Pinalito Correction and Rehabilitation Center in La Vega. Lieutenant Victorino Reyes Navarro and Corporal Norquis Rodriguez Jimenez were sent to the Special Operations Prison.
After the hearing, Fatima Sanchez, chief prosecutor of Villa Altagracia, said the case's investigation has just begun. She says they cannot rule out other suspects. Others insisted at the courthouse that Colonel Cesar Mariñez, who at the time was the commander of the Villa Altagracia police patrol, should also be prosecuted.
What is known is that the two pastors, together with two other persons, were returning from a Christian activity when they were ordered to stop and were fired at by the police. The police never ascertained who was in the vehicle. Two survived the incident. Interior & Police Minister Jesus Vasquez said the case was one of mistaken identity.
Police director Edward Sánchez told TV investigative journalist Alicia Ortega that the police had mistaken the vehicle for one used by gang members that had stolen a passola (small motorcycle). The Kia received dozens of shots in a hard to explain incident.
Read more in Spanish:
Listin Diario

11 April 2021