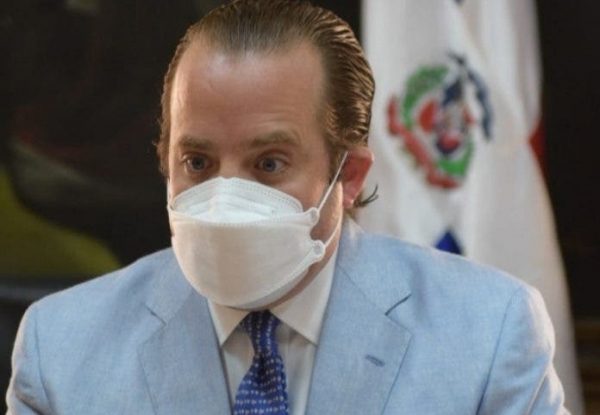 The president of the Modern Revolutionary Party (PRM), Jose Ignacio Paliza says that President Luis Abinader is concentrating all his attention on running the country, not on politics. Paliza, who is also the Presidency administrative minister, said that the top priorities are overcoming the pandemic and generating new jobs.
As reported in N Digital, Paliza made the statements responding to statements by Superior Education Minister Franklin García Fermín that the PRM statutes would be modified to enable Abinader's reelection. At present, the PRM statutes do not allow a second consecutive term, as is permitted by the Dominican Constitution.
The Administrative Minister of the Presidency was also asked about his opinion on the announcement of six PLD presidential pre-candidates for the 2024 elections. As reported in N Digital, Paliza said that that political organization should assess the reasons why they were voted out of power last year.
Paliza says efforts are aimed at the institutional strengthening of the PRM and solidifying the party-government relations.
"President Luis Abinader is focused on getting this country out of the crisis in which he received it, generating new sources of employment," said Paliza told journalists.
On Sunday, President Luis Abinader met with the executive board of the PRM and urged the executive leadership of the ruling political party to undertake the necessary actions to reactivate the strength of this political organization and confirm it "as a leader of the Dominican society." He also called for Congress to choose an independent Chamber of Accounts, the body in charge of auditing government entities.
Eddy Olivares, who has served as spokesperson for former President Hipólito Mejía in the PRM, says that in the works is a major overhaul of the statutes of the party, including the clause that bans reelection. He said that a final draft will be delivered to the party's board so that it can call a National Convention to approve the new statutes.
N Digital explains that the PRM has practically the same statutes and by-laws of the Dominican Revolutionary Party. The PRM was born when a dissident group of leaders left the party after differences with party president Miguel Vargas Maldonado.
Read more in Spanish:
N Digital
N Digital
12 April 2021