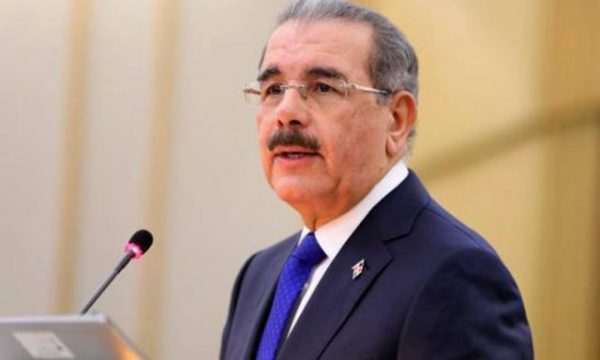 The top story in local media on 28 April 2021 is that of Operation Coral, a military-police corruption ring. Prosecutors accuse the former security corps aide of former President Danilo Medina of profiteering by taking a cut of wages and payments made to numerous lower rank military and police. A court will decide on preventive custody in the case on Wednesday, 28 April 2021. Operation Coral follows two other major investigations into past government corruption – Operation Anti-Octopus and Operation Snail.
In the Operation Coral file, the prosecutors specifically state that the actions were of the former President's awareness. Yet, N Digital reports that for former President Danilo Medina to be tried regarding his ties to the serious investigations into corruption in his government (2012-2020), the Central American Parliament (Parlacen) first needs to act and remove his privileged jurisdiction.
García explains that Parlacen grants privileged jurisdiction and parliamentary immunity to its members. She explains that a plenary assembly of the Parlacen would need to hear the case and decide. Former President Danilo Medina and former Vice President Margarita Cedeño are members of the Parlacen as are 22 legislators. As a signatory of Parlacen, Dominican Presidents and Vice Presidents automatically are granted privileged Parlacen status once they end their terms in government.
The question about an eventual submission of former President Medina to justice arises after the arrest of his relatives, close collaborators and his security chief, involved in several corruption cases.
The former director of Medina's security corps, General Adam Caceres and his close associate, Pastor Rossy Guzman are accused of fraud to the state and asset laundering (Operation Coral).
Also under arrest are the sister and brother of President Medina, Carmen Magalys and Juan Alexis Medina Sánchez. Seven other close collaborators to the former President are awaiting trial, accused of embezzling government money (Operation Anti-Octopus – Operación Anti-Pulpo).
Attorney General Office prosecutors have also prioritized an ongoing investigation into the Chamber of Accountability (Cámara de Cuentas). The initiative is named the Snail Operation (Operación Caracol).
Read more in Spanish:
N Digital
El Dia
Diario Libre
Diario Libre
28 April 2021