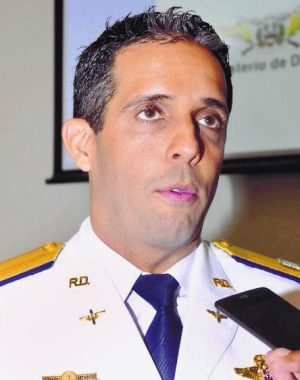 The director of the Specialized Tourism Security Corps (Cestur), Brigadier General Juan Carlos Torres Robiou announced he is leaving up his continuing in the position to President Luis Abinader. He sought to facilitate the Operation Coral investigation underway by state prosecutors. One of those arrested in the case, Raúl Alejandro Girón Jiménez has told prosecutors that in February 2021 he had distributed RD$1,271,100 collected from the payroll of Cestur among several persons linked to the investigation.
"I should not remain at the head of an institution that I respect, if extraneous facts could drag the entity down," he said in the letter sent to the Ministry of Defense.
"This responsible decision is an act of civility, humility and honor, for the benefit and protection of tourism and national defense," he said.
In the file on Operation Coral, the prosecutors considered suspicious the rental of a villa in Samaná that "is under the possession of Brigadier General, Air Force pilot Torres Robiou, director of Cestur and hierarchical superior of the accused Raúl Alejandro Girón, on a rental basis, paying a monthly amount of US$3,000."
Read more in Spanish:
Hoy
29 April 2021