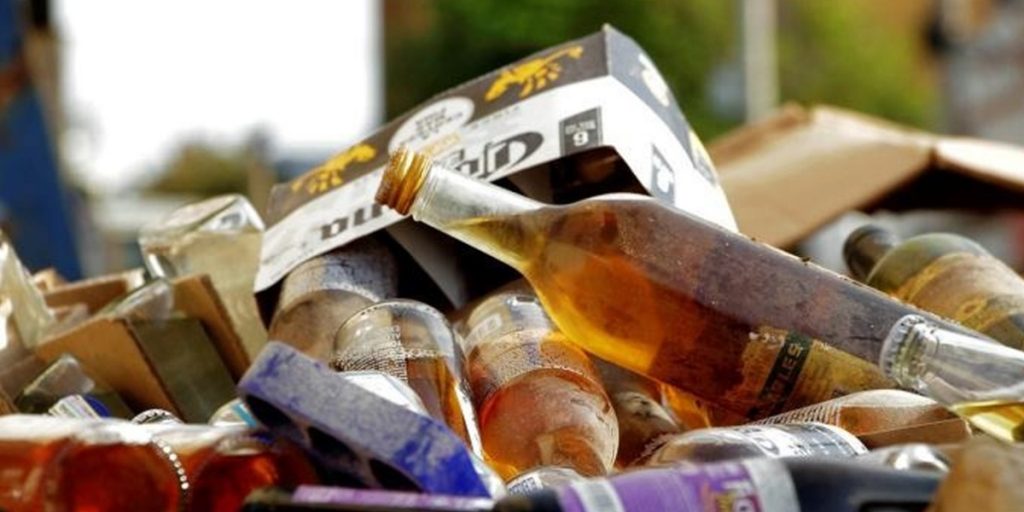 The Ministry of Industry & Commerce announced new measures to attack the sale of adulterated alcoholic beverages and forged alcoholic beverages in the country. So far this year, 127 persons have died from adulterated alcohol. Hundreds are seriously ill. The first quarter total compares to 247 persons who died from adulterated alcohol in the first quarter of last year.
Industry & Commerce Minister Víctor (Ito) Bisonó spoke at the press conference at the Presidential Palace on Wednesday, 28 April 2021. Vice President Raquel Peña presided the press conference.
Bisonó said the government is enacting clear and forceful actions coordinated from the highest levels of government to attack the problem.
He said since February 2021, the Specialized Fuel and Merchandise Trade Control Corps (CECCOM), together with the Attorney General's Office and the Ministry of Defense, have seized 2,141 gallons of different types of adulterated alcohol and dismantled four factories in Barahona, Invivienda, Guerra and Los Llanos, San Pedro de Macorís.
In addition, some 400 businesses have been intervened in different points of the national geography, eight establishments were closed. At two of the dismantled factories located in San Francisco de Macorís, 7,166 bottles of rum and whisky of different sizes and brands, labeled and ready for distribution and commercialization were seized.
He announced the government has issued Decree 275-21 to control the import and distribution of methanol. The decree orders industries importing the substance to add Denatonium benzoate as an alcohol denaturant. This would make unpleasant the taste and discourage its use in illicit alcoholic beverages.
Meanwhile, the president of Brugal rum in the Dominican Republic, Augusto Ramírez Bonó, said that those who counterfeit alcoholic beverages are not only criminals, who attempt against the life and health of people, but that they are trying to damage an emblematic industry that has produced a country brand for more than 100 years.
"Although those who adulterate alcoholic beverages affect us in different ways, the most serious is the great human tragedy they provoke. It is difficult to assimilate that there are people capable of sacrificing lives to make money," said Ramírez Bonó. Casa Brugal is the most affected because it is the leading brand.
Read more in Spanish:
Ministry of Industry & Commerce

Decree 275-21
Hoy
Hoy
28 April 2021