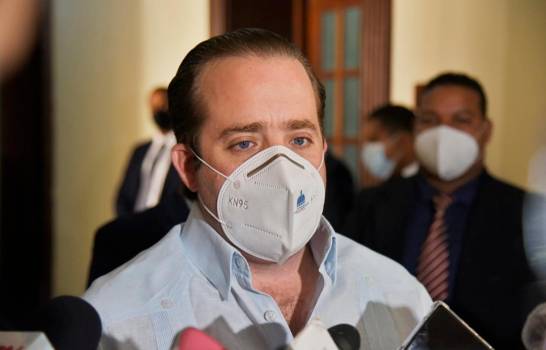 The Administrative Minister of the Presidency, José Ignacio Paliza said on Thursday, 29 April 2021 that fiscal reform in the Dominican Republic has to be approved this year so that it can be implemented in 2022.
Paliza says the reform should be as comprehensive as possible, covering taxation and public spending.
"It must begin with spending, to the extent that we are more efficient in spending, we have more quality in spending, we have a higher level of capacity and credibility to request the support of the citizens in a general sense," said Paliza. He acknowledged that in the current circumstances of crisis due to the coronavirus, it is difficult to initiate talks for more taxes.
He argued the government needs extra revenues. "There is no doubt that the reform can continue to be postponed," he said. He complained the country had taken on much debt in good years. It is now when we really need the loans, because we are in the middle of a crisis, yet the country is tied up in different ways," said the minister. Paliza is also the president of the ruling Modern Revolutionary Party (PRM).
Paliza highlights the economy is recovering. "The good news is that our economy is beginning to wake up with such positive numbers as that of growth of over 10%, a growth higher than the pre-Covid-19 times," he remarked in the interview with Hoy Mismo TV show.
Paliza's statements are similar to those expressed earlier this week by the Minister of Economy, Planning and Development, Miguel Ceara-Hatton, who insists on improving the quality of spending. "Improving the quality of spending is to spend where it is needed and stop spending where it is not needed," Ceara-Hatton said.
The former rector of the Technology Institute of Santo Domingo (INTEC), Rolando M. Guzmán gives insights into what the country could gain from the fiscal pact. He raises the point that it could be the time to consider a more horizontal tax structure.
Read more in Spanish:
N Digital
29 April 2021