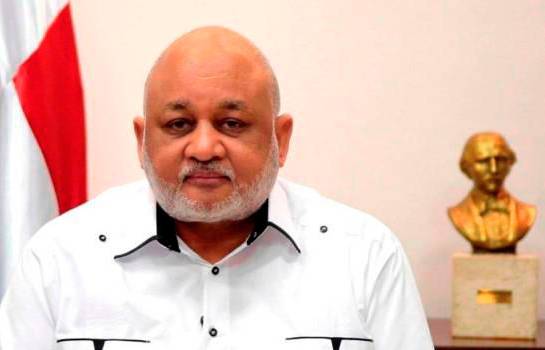 The Ministry of Education in the Dominican Republic has had a strong stand against reopening to in-person learning. Instead, the Ministry of Education is spending billions on radio, TV, internet programming, and electronic devices.
Private schools say they should be allowed to reopen under the strict protocols used in many countries abroad. Increasingly more private schools are offering in-person learning with the parents' approval, despite the order to stay closed of the Ministry of Education.
Yet, on Thursday, 29 April 2021, the Ministry of Education says "no" to general in-person learning and threatens to take actions against schools that reopen without permission. The Ministry of Education has yet to authorize private schools to reopen.
He said the private school division at the Ministry has sent out a notification to private schools reaffirming that students cannot attend classes at the schools in person. "We have not authorized schools to teach on-site, we cannot make exceptions because it is a health issue, a science issue and we cannot play with feelings or privileges. We have to apply decisions and parameters scientifically proven by the health institutions," argues the Minister.
Interviewed on the program El Despertador, Education Minister Roberto Furcal did not say what the penalties would be.
The Ministry of Education had authorized semi in-person learning at public schools in 48 municipalities. On Thursday, 29 April 2021, the Ministry said that positivity for the Covid-19 ordered the in-person classes to not continue in eight of these municipalities — Pedro Brand, Los Llanos, Peralvillo, Sabana Grande de Boyá, Duvergé, La Descubierta, Las Matas de Santa Cruz, and El Peñón.
Nevertheless, it added 21 municipalities where public schools could start to offer in-person learning because positivity is under 5%. These are: Padre Las Casas, Peralta, Sabana Yegua in Azua. La Ciénaga, El Seibo, La Vega, Constanza and Nagua. Also, Puerto Plata, Salcedo, Tenares, Villa Tapia, Villa Altagracia, Los Cacaos, Consuelo, Guayacanes, Fantino, Laguna Salada, Piedra Blanca, Sabana de la Mar and El Valle can start as of 11 May 2021.
Read more in Spanish:
Diario Libre
29 April 2021