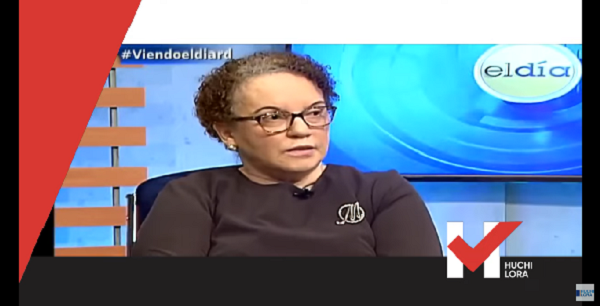 For those who are impatient regarding prosecution of corruption, Attorney General Miriam German gave an interview to Huchi Lora and Edith Febles of El Dia TV morning talk show and provided insights into what the Attorney General Office is working on. She said they have inherited 400 investigations, many more than 10 years old, and have opened more than 100 new cases.
During the interview, the former Penal Chamber judge of the Supreme Court of Justice highlighted that the former authorities in charge of the Chamber of Accountability (Camara de Cuentas) were an obstacle to combat corruption. She mentioned the lack of trustworthy information and the actions they have detected on behalf of the auditors to accommodate audits. The Chamber of Accountability now has new members.
German said the first time she met President Luis Abinader was the day he swore her in and that she would leave the position if the top echelons of government manipulate her independence of criteria.
In the interview, she said she favors the three grounds for abortion. "I am a woman, a mother of women, a grandmother of a woman," she stated.
She explained that the choice of sea creatures to name recent corruption cases involving former high up government officials is that the prosecutors sought to find a place where there were many species. She said they could have chosen to name these for jungle species. The most high-profile cases of corruption in the past government now under investigation have been named anti-octopus, shell and coral operations, leaving much to people's imaginations.
She spoke of the unprecedented cases of active military now investigated and highlighted that while she has an obligation to assume the innocence of all, there should not be limits to prosecution because of a person's position.
German explained the Attorney General Office is working with a deficit of RD$56 million a month. She said the agency was affected by the collapse of their revenue stream due to the shutdown of the economy. She says with the reopening of most sectors, gradually, the flow of cash from issuing certificates and fines has been returning to help fund the operations of the law enforcement agency.
Miriam German was presiding judge of the Penal Chamber of the Supreme Court of Justice when she was removed during the assessment carried out by the National Council of the Magistry.
Follow the story:
El Dia with Huchi Lora, Edith Febles + Miriam German
Hoy
N Digital
El Nacional
El Nacional
Listin Diario
El Dia
6 May 2021