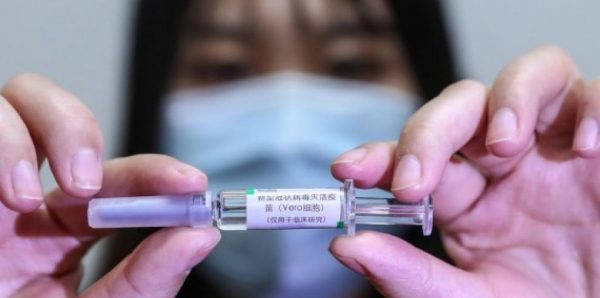 With most everyone in the Dominican Republic vaccinated with the Sinovac/Coronavac vaccine, locals are naturally interested in the global recognition of the vaccine. The Dominican Republic has received 4,268,000 Sinovac/Coronavac vaccines and another 50,000 of Chinese-manufacturer Sinopharm. It has also received 141,200 vials of the AstraZeneca vaccine (91,200 of Oxford-AstraZeneca and 50,000 of India Serum Institute AstraZeneca).
The good news is that last week the European Medicines Agency (EMA) began the rolling review of China's Sinovac (Covid-19) Coronavac vaccine. The EMA is the European Union's top drug regulator. The approval is necessary for the potential use of the vaccine in the European Union.
This means by summer, the Sinovac/Coronavac vaccine could be approved by the European Union. So far, only vaccines manufactured by Pfizer, Moderna, Johnson & Johnson (Janssen) and Oxford/AstraZeneca vaccines are approved.
The European Medicines Agency (EMA) said on 4 May 2021 that its rolling review of data for the vaccine would "continue until enough evidence is available" for the vaccine's developer, Sinovac BioTech, to file a formal application for authorization.
The European Union has advanced that "all 27 member states will accept, unconditionally, all those who are vaccinated with vaccines that are approved by EMA," as European Commission president Ursula von der Leyen told The New York Times last week.
The EMA said the decision on whether Sinovac can be marketed in Europe will be based on preliminary results from laboratory and clinical studies.
According to the EMA, a rolling review is to speed up the assessment of a promising medicine during a public health emergency, allowing data to be reviewed as they become available from ongoing studies. A specific timeframe for the review is not provided, but the EMA said the process should "take less time than normal."
Both Sinovac and Sinopharm Chinese vaccines are under the assessment for emergency use by the World Health Organization. Reports are that the results to this assessment are anticipated for next week. Last week, the WHO approved the emergency use of the Sinopharm vaccine.
Global Times reports that since there are many Covid-19 vaccines awaiting EMA approval, the process is not expected to be completed soon. The previous four vaccines took two to three months to be approved after rolling reviews began.
The agency has ongoing rolling reviews of three other vaccines, Russian Sputnik, German CureVac and American Novavax. Dominicans have participated in a Phase III test of the German vaccine CureVac that began in March 2021.
If approved, the Sinovac vaccine will be the first non-Western Covid-19 vaccine to receive marketing authorization in the European Union. The vaccine has also been used extensively in Chile and Mexico in the Americas.
Read more:
Fortune
Global Times

El Caribe
10 May 2021