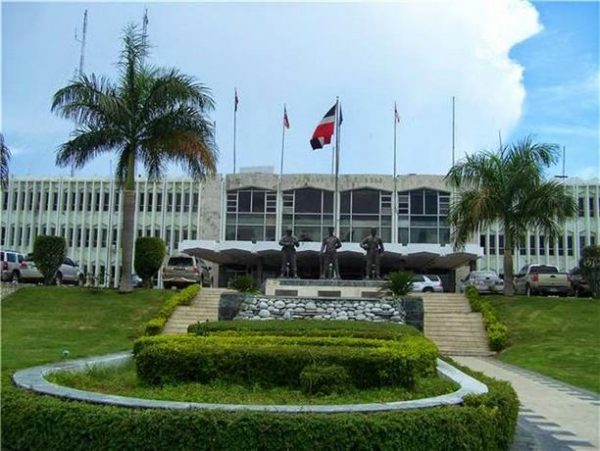 The Ministry of Defense issued a public statement on Friday, 7 May 2021 indicating:
"We consider that what is being questioned these days is provoked by information on alarming criminal activities that, if proven in the justice system, DO NOT involve the military institutions nor the generality of the women and men that compose them.
"Military institutions are not exempt from the general problems that affect society, but their members are mainly men and women motivated by their dedication to the patriotic mission assigned to them by the Constitution of the Republic. They are people with a vocation of service, dedication and sacrifice, proud of the history of the Armed Forces and the opportunity they offer to serve the country."
The statement came after one of the accused, the former technology director for the Tourism Specialized Security Corps (Cestur) gave details on how corruption in the military and police operates. Raul Alejandro Girón Jiménez declared himself guilty and gave the details in the Operation Coral hearing regarding rampant corruption in the Specialized Corps of Presidential Security (Cusep) and the Cestur. Girón explained that the corrupt procedures he presented were normal in the military and police.
Experienced judge Kenya Romero has said she will announce her decision on pre-trial custody measures on Monday, 10 May 2021 as of 11am. She is to decide on custody, domiciliary arrest or bail for the accused in the case – Major General Adán Cáceres Silvestre, who was the chief of security of former President Danilo Medina; lawyer-pastor Rossy Guzmán Sánchez and her son Tanner Flete Guzmán; National Police colonel Rafael Núñez de Aza; Alejandro Montero Cruz and Army mayor Raúl Alejandro Girón.
Meanwhile, it was announced that the financial director of the Specialized Corps of Presidential Security (CESUP), Colonel Elvis Alberto Muñoz Peralta, was dismissed after being linked to the Operation Coral case by the accused Major Raúl Girón Jiménez in his statements in the pre-trial hearing.
Girón Jiménez stated before the court that officer Muñoz Peralta had taken over the position by decision of the "mastermind of the scheme", the accused Rafael Núñez de Aza, so that the organization could continue the corruption operation.
Executive editor of Diario Libre, Ines Aizpún in her editorial on 10 May 2021 wonders: "The military and police echelons believe that the citizens believe that all the fortunes of the military are product of their talent for business? The high-up echelons of the military and police believe that the lower ranks do not tell their families how things work?"
Read more in Spanish:
Ministry of Defense
El Dia
Statements by Raul Girón in court
Listin Diario
El Dia
El Dia
Diario Libre
Diario Libre
El Nuevo Diario
Hoy
10 May 2021