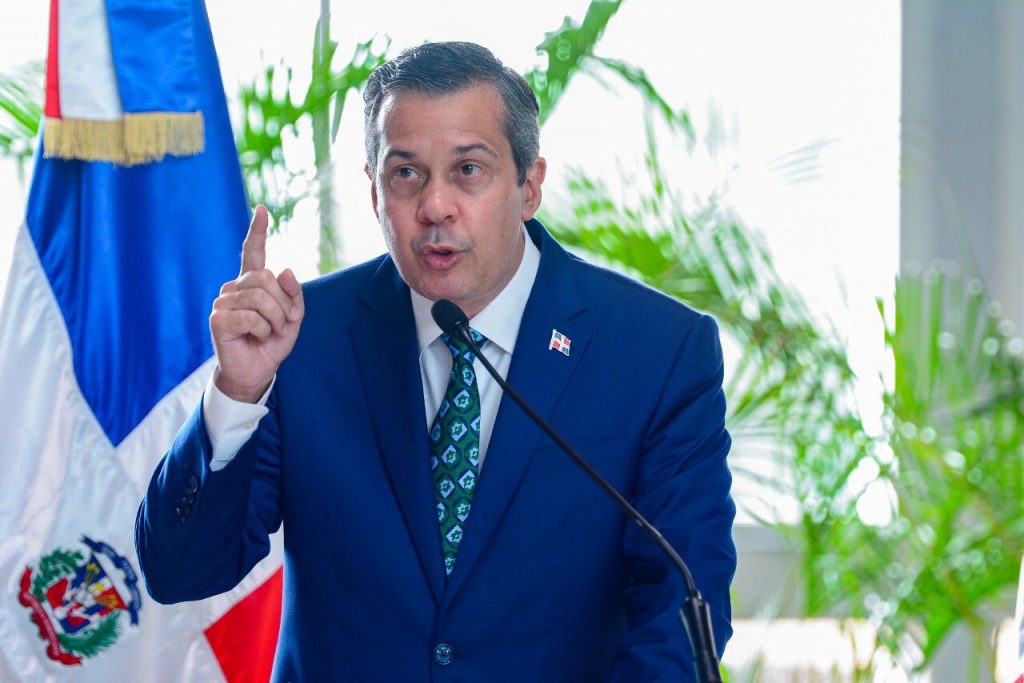 Environment Minister Orlando Jorge Mera says that the Dominican Republic seeks a dialogue with Haiti and called for the adherence to the treaty signed in 1929 whereby both countries agreed that neither can detour the waters of the river if this affects the other country. Sources in Haiti say that the construction of an irrigation canal to detour the waters of the Masacre River has the backing of the Haitian government.
Jorge Mera spoke when interviewed by Guillermo Gómez for "Aeromundo."
The Masacre River is born in the Pico del Gallo mountain of Loma de Cabrera, Dominican Republic. It flows into Haiti and then ends in the Bay of Manzanillo in Montecristi on the northwest of the country. Several lagoons are formed that are part of the Montecristi National Park.
Jorge Mera says that from his start at the Ministry of Environment in August 2020, he has been working with his Haitian counterpart to deal with the problem of deforestation in the border provinces. He explained that in the specific case of the Masacre River, a natural border between the two countries for about five kilometers, the flow of waters has diminished due to the extensive deforestation on the Haitian side of the border.
Jorge Mena explains that the agreement in force between both states establishes that both countries can use the water for irrigation or irrigation, however, the agreement is clear that neither country can modify the course of the river.
"This provision may not be interpreted to deprive either State of the right to use, in a fair and equitable manner, within the limits of their respective territories, the rivers and other watercourses for irrigation of land and other agricultural and industrial purposes," the treaty says.
Read more in Spanish:
El Nuevo Diario
10 May 2021