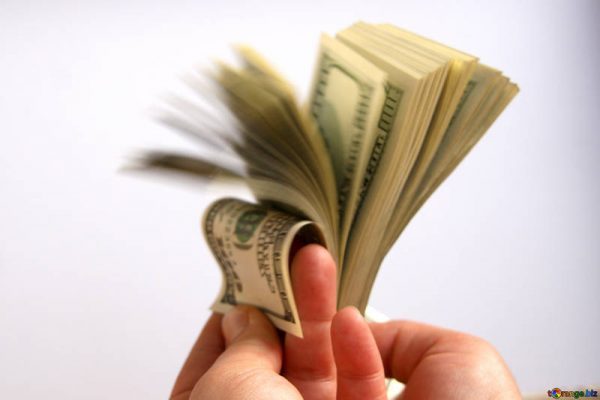 According to the IMF's April World Economic Outlook, the conditions of the Dominican external sector will continue to improve since the expectations are for the US economy to grow 6.4% in 2021. Given the close relationship between both countries, the DR is also expected to continue to recover from the health and economic crisis.
A press release from the Central Bank explains that the positive outlook for the US is showing in the increase in remittances sent to the Dominican Republic by the Dominican diaspora. The upward trend in remittances from abroad continued in April 2021. Remittances were US$910.8 million. Cumulatively, during the first four months of the year, remittances have totaled US$3.46 billion, US$1.36 billion more than the same period in 2020, for a 64.9% year-over-year growth rate.
The Central Bank says that the recovery of the US economy and the American Bailout Plan launched in March 2021 by the Biden administration has had considerable impact on the flow of remittances. As reported, 86.6% of remittances sent from January to April 2021 have come from the United States. In years before the pandemic, remittances had fluctuated between 75-80%. In comparison, expats living in Spain sent back 6.1% of the total remittances, followed by those living in Haiti with 0.9% and those living in Italy with 0.8%.
The remittances were primarily received by residents in metropolitan areas. The data flow shows residents in the National District received 32.7%, those in Santiago 14.8% and those in the province of Santo Domingo, 8.1%.
The Central Bank says that the boom in remittances, the increase in exports, new foreign direct investment projects and the recovery of the tourism industry have enabled the current relative stability of the exchange rate. The peso appreciated 2.2% in April compared to December 2020. The outlook for the tourism industry is positive as the Dominican Republic is in the top five countries in the Americas to advance in vaccinating its entire population for Covid-19. In the DR, the inoculative drive is already open to those 18+.
Likewise, the greater flow of foreign exchange has allowed the accumulation of international reserves of around US$12 billion, approximately 14.7% of GDP and equivalent to 7.4 months of imports, higher than the metrics recommended by the IMF, contributing to the Dominican Republic maintaining a favorable external position with prospects of obtaining a lower current account deficit in 2021, around 1.5% of GDP.
In its announcement on 10 May 2021, the Central Bank reiterates that it remains alert to continue to take the necessary measures to guarantee the stability of prices and the exchange market during the reactivation process underway.
Read more in Spanish:
Central Bank
El Dia
N Digital
May 11, 2021