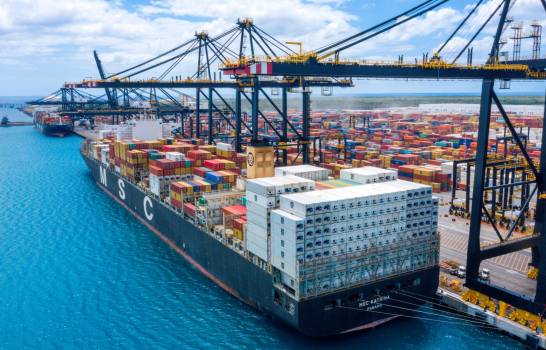 President Luis Abinader was a keynote speaker on Wednesday, 13 May 2021, at the opening of the First Virtual Forum on Port Law in the Dominican Republic. The event is organized by the Dominican Port Authority (Apordom) and the Association of Shipping Companies of the Dominican Republic (ANRD).
Abinader spoke of the importance of the port sector for the economic recovery the country is experiencing and of the opportunities it offers for a competitive economy. The President stressed that 90% of the global trade is transported by ships.
The President highlighted the country's strategic geographic position and the efforts being made to turn the country into a regional logistics hub. Abinader spoke of the many port locations on all the coasts. He mentioned the ports of Santo Domingo, La Romana, Boca Chica, San Pedro de Macorís and Barahona on the south coast, and those of Manzanillo, Puerto Plata, and Samaná on the north coast.
He said that, from all points, from north to south, or from east to west, in the Dominican territory there is a port with its own characteristics capable of generating wealth for the country.
"And that is why this forum is taking place… to detect, collaborate and enhance coordination among all stakeholders, to adapt to current needs and get the most out of them," he said.
"If we want this recovery to be sustained over time and generate the long-term benefits we desire, we need to implement the precise reforms that adapt the framework to the changing global context," he added.
The virtual event is headed by the executive director of the Port Authority, Jean Luis Rodríguez, and the president of the ANRD, Teddy Heinsen. It brings together national and international experts from Panama, Chile, Meixco, Venezuela, Peru and Spain. Rodríguez said that the forum is a window to the world to analyze the experiences, challenges, opportunities, weaknesses, threats and improvements of the port system.
Read more in Spanish:
Presidency
Port Authority
13 May 2021