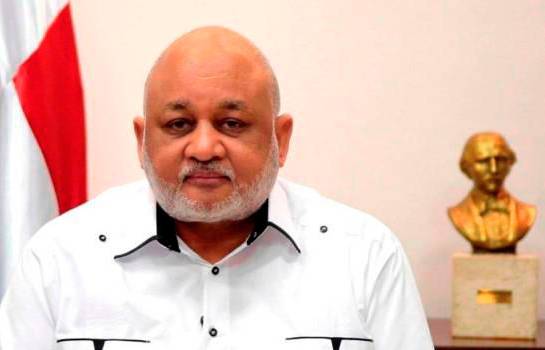 Education Minister Roberto Furcal announced that all schools and universities around the country are authorized to open as of 25 May 2021 under a semi in-person learning modality. The Ministry is only authorizing the opening of in-person learning for pre-schools, elementary schools (to sixth grade), and the final grade of vocational high school education. This is in addition to adult learning.
Private schools have said they have been ready to restart in person learning for many months now and have only been waiting for Ministry of Education clearance.
Education Ministry Furcal said the pilot program of returning to in-person learning in around 60 municipalities nationwide had had positive results.
"We want to share with you the fact, the joy, the success, that in just these last few months we have already completed the refurbishment of more than 2,100 public schools throughout the country," he announced. The Dominican Public School Teachers Association (ADP) had protested the opening of schools, arguing that many of these did not even have running water. Journalist Altagracia Salazar, a strong supporter of President Abinader, reported in her El Patio afternoon news talk show that she was receiving information that a large number of schools still require major repairs to reopen.
Education Minister Fulcar insists public schools are ready and the renovations ensure safe conditions of the school to reopen during the pandemic. As reported in El Dia, the minister said the next 13 days will be used to prepare the schools in 158 municipalities around the country. He said the government had concentrated on schools in the first 48 municipalities were in-person learning was authorized.
School opened in November 2020 nationwide. But the Ministry of Education has programmed that the school year close on 29 July. This gives time only for two months of classes for schools that reopen in-person learning on 25 May.
Earlier this May, private school communities in Santo Domingo had stepped up their pressure to get the Ministry of Education to allow them to open. Parents and students resorted to teach in malls and fast food businesses, to press their point that if everything was open, why not schools. This led Vice President Raquel Peña to speak up, saying she had "always" been in favor of the prompt return to in-person learning. Until then, Education Minister Furcal had touted the investment made in distance learning programs on radio, TV and the internet, and the billions spent to purchase electronic devices for children and defended that schools not reopen until the positivity rate in the municipality dropped below 5%. He had strongly opposed the reopening of private schools regardless of where they were located.
In the Dominican Republic, almost everything is again open, and schools were one of the exceptions.
Read more in Spanish:
El Nuevo Diario
12 May 2021