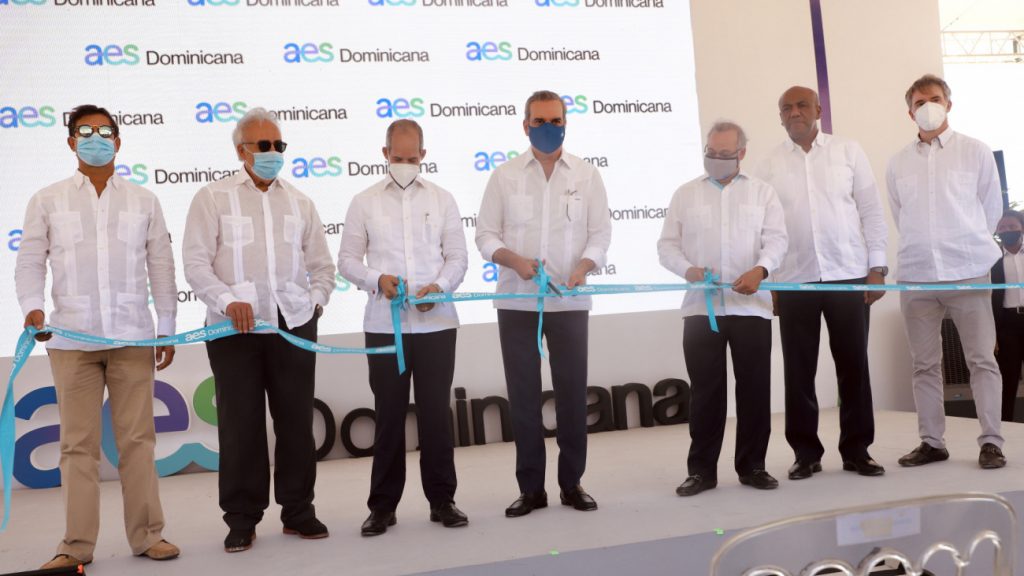 President Luis Abinader was in Baní, Peravia, this Thursday, 13 May 2021, for the inauguration of the AES Bayasol solar photovoltaic power generation park. AES Dominicana invested US$60 million in its first 100% renewable operation in the country. The investment is on top of the US$1.8 billion the company has invested throughout its 24 years in the Dominican Republic.
AES Bayasol can produce up to 50 megawatts for the national electricity grid, enough to light 26,000 Dominican homes, explained Juan Ignacio Rubiolo, president for Mexico, Central America and the Caribbean AES Corporation. He said the new energy production center is a "tailor-made solution, with more energy, cleaner and at a lower cost that brings efficiencies and the digitalization of all our processes."
The company recently completed a combined cycle system in San Pedro de Macorís and the Gasoducto del Este pipeline with their partners at Enadom. AES Dominicana is also investing in a new natural gas storage tank in the Caucedo area.
The inauguration ceremony was attended by Bernerd Da Santos, executive vice-president and Global Operations and Infrastructure Leader of AES Corporation; Antonio Almonte, Minister of Energy and Mines and Andrés Astacio, vice-president of the Unified Council of Electricity Distribution Companies. Also present were the president of AES Dominicana, Edwin De los Santos, and the company's Dominican partners, Félix García and Manuel Estrella.
Read more in Spanish:
Presidency
El Caribe
Hoy

13 May 2021