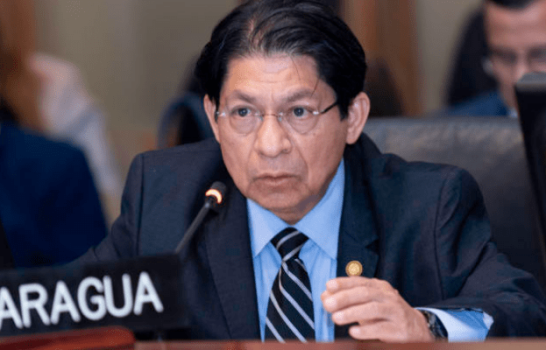 For decades, the Dominican Republic foreign policy has been to remain neutral in hot topics in neighboring countries. Recently, the Foreign Minister Roberto Alvarez has used his twitter account to establish a country position on these internal affairs.
Recently, Alvarez condemned the arrest of Nicaraguan presidential pre-candidates, Cristiana Chamoro and Arturo Cruz. This has occurred five months before the general elections of 7 November 2021.
"The arrests of presidential pre-candidates Cristiana Chamorro and Arturo Cruz in Nicaragua are harassment of the opposition ahead of the November presidential elections. These anti-democratic measures indicate the creation of an atmosphere of intimidation and intolerance," wrote Alvarez through a message posted on his Twitter account.
Alvarez also wrote: "The charges against Chamorro and Cruz and the cancellation of the legal status of the only opposition party that the National Coalition had to confront President Ortega are aimed at eliminating all democratic opposition. We urge the release of Chamorro and Cruz".
President Daniel Ortega of Nicaragua seeks to be reelected for his fourth consecutive term in government. His wife, Rosario Murillo is his running mate.
The Nicaraguan government was prompt to respond:
"In view of your unusual declarations on internal affairs that only concern the people and the government of Nicaragua, we protest energetically in the name of decency, sovereignty, non-interference, which, according to all the international charters that govern the sovereignty between states, we owe ourselves," said the Nicaraguan Minister of Foreign Relations Denis Moncada in a letter addressed to his Dominican counterpart, Roberto Alvarez. Moncada stated: "…the people and government of Nicaragua demand that the Government of the Dominican Republic respect our national sovereignty, as well as the constitutional, institutional, legal and national processes, which we develop according to our sovereign, state and government concepts and practices."
Read more in Spanish:
El Caribe
Diario Libre
8 June 2021