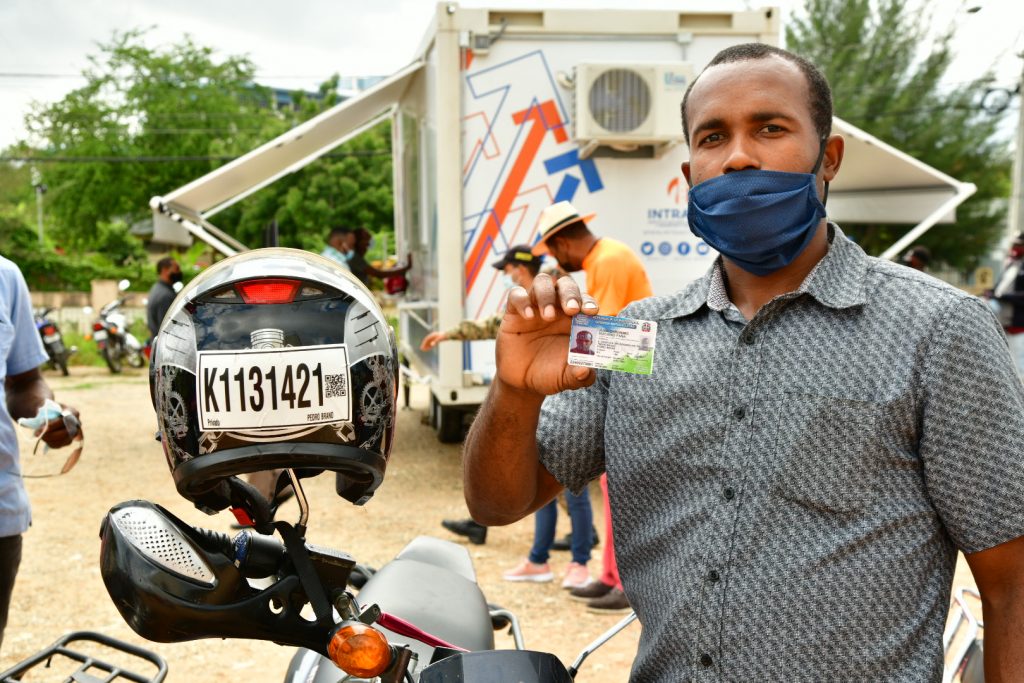 Hundreds of motorcyclists are already taking the National Institute of Transport and Transit (Intrant) on their word of expedite license issuing for the driver and their vehicle.
Extensive red tape and fines in the system has discouraged thousands of motorcyclists from going legal. Most motorcycles in circulation do not have legal paperwork.
With most crimes and traffic accidents now involving motorcyclists, the pressure is on for these to put their papers in order or risk having their bikes seized by the Police.
As reported in Hoy, on Tuesday, dozens of motorcyclists queued up at the Club Los Cachorros de Cristo Rey to regularize their motorcycles for the first time. Hoy reports that one of those who took advantage of the fast-track privilege was Juan Maria Valdez who had been illegal since 1983. Another is Miguel Antonio Clase who said he is a motorcyclist-taxi working at the bus stop at Gustavo Mejía Ricart and Winston Churchill avenues. He said: "You have to have your license because when the police stop you if you don't have your documents up to date they take the motor, they don't even give you a fine, they take the motor and that's it", he said.
The fast-track program was launched on Saturday, 5 June as part of the National Motorcycle Registration Plan under the National Strategy for Citizen Security. The pilot program was begun at the Los Cachorros Club in Cristo Rey, in the parking lot of the National Zoo and near the Quisqueya Ballpark.
Every person who owns a motorcycle must register it and have a driver's license regardless of the use or function of the vehicle.
The National Registry of Motorcycles, in compliance with Law 63-17, establishes as mandatory, the use of the protective helmet labeled with the motorcycle license plate, as well as obtaining a category 1 driver's license.
While the license and registration are processed, each motorcyclist is given a unique code that needs to be placed on their protective helmet and used when driving the motorcycle.
The category 1 motorcyclist driver's license is being issued for a period of three years at a cost of RD$600.
Read more in Spanish:
Intrant
8 June 2021