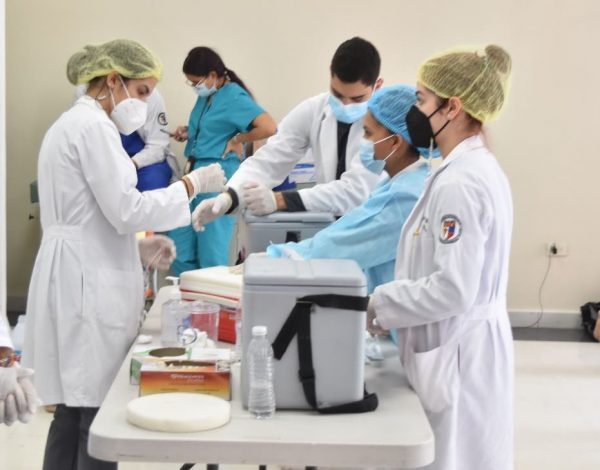 The Health Cabinet said that the government is now giving priority to persons who require a second dose. The government is awaiting shipments of more Covid-19 vaccines, including the first batches of Pfizer and others part of the Covax Facility of the World Health Organization.
Vice President Raquel Peña says that as of 9 June, 5,656,548 doses of Covid-19 vaccines have been administered. Of these 95% are Chinese-made Sinovac/Coronavac or Sinopharm vaccines.
"We have achieved a lot so far, we were able to complete in record time the administration of first doses scheduled for the first 11 batches of vaccines, taking the inoculation to the entire Dominican population over 18 years of age and reserving the necessary doses for the application of the second one," explained the Vice President who heads the health cabinet of the Abinader administration.
Those who received the Sinovac/Coronavac jab must wait 28 days between doses, while those vaccinated with the first doses from AstraZeneca must wait between 8 and 12 weeks.
Those who have had Covid after receiving a first dose, need to wait 14 days after testing negative to get the first or second dose.
The Abinader administration expects to receive a first batch of Pfizer vaccines this week.
Read more in Spanish:
Listin Diario

10 June 2021