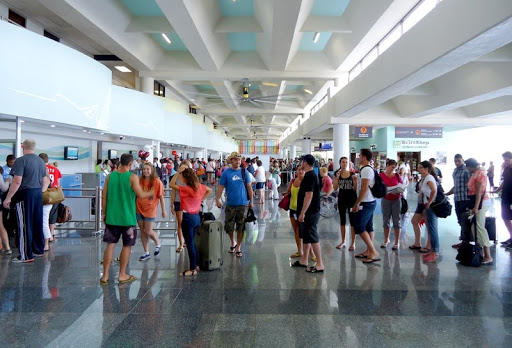 Dominican tourism has recovered 80% of the pre-pandemic number of visitors. Non-resident air arrivals in June were 462,536. 75% of the travelers came from the United States, says the Ministry of Tourism. June travel is 19.6% more than in May.
Non-resident air arrivals have been increasing since March 2021. The numbers as of the 21st of each month are: March 313,289, April 327,074; May 390,948 and June 462,536. July is expected to be another record month.
Ministry of Tourism statistics indicate that 87 out of every 100 hotels in the country are open as of June, with 83% of their rooms in operation. Likewise, hotels report 57% occupancy, increasing to 69% on weekends.
Flights to the Dominican Republic have also been increasing since April. The numbers are 3,566 in April, 3,810 in May and 4,127 in June (as of the 21st of the month deadline).
The Ministry of Tourism reports that airline bookings for December 2021 are expected to surpass December 2019 pre-pandemic level by 7%.
Slowly cruise ship travel is being restored. Amber Cove in Puerto Plata received its first ship in early July, the Carnival Horizon.
The Ministry of Tourism reports that 1,897,643 visitors arrived in the first six months of the year. Estimates are that the sector generated more than US$2 billion in hard currency between January and June 2021.
Read more in Spanish:
Mitur
15 July 2021