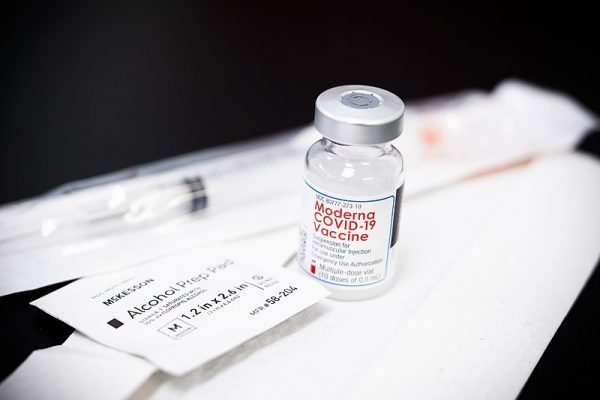 Haiti received its first batch of 500,000 vials of Moderna vaccine on 14 July 2021. The medical authorities of the country had previously rejected an earlier dispatch of AstraZeneca vaccines. The first vaccines received in the Dominican Republic were AstraZeneca vaccines with which front line medical workers were vaccinated.
Thousands of Haitians have been vaccinated in the Dominican Republic where the National Vaccination Plan that provides for vaccinating residents who have identification papers.
The Pan American Health Organization announced the delivery in Haiti of the 500,000 doses of Covid-19 vaccines donated by the United States through the Covax Facility. Haiti is the fourth country in the Americas to receive the donated shipments, after Honduras, El Salvador and Bolivia, with a total of 4,008,000 doses delivered so far.
"The arrival of these vaccines is quite promising and now the challenge is to get them to the people that need them the most," said Pan American Health Organization (PAHO) Director, Dr. Carissa F. Etienne. "PAHO, along with other partners, is committed to supporting the Haitian people in these uncertain times and urges other international organizations to join us in supporting the Covid response."
The donation is part of the US government's plans to increase Covid-19 vaccination coverage in other countries, counter new waves of infection, and prioritize vaccination of health care workers and other vulnerable populations in neighboring countries in need of vaccines. The U.S government has pledged to donate some 12 million Covid-19 vaccine doses to countries in the Caribbean and Latin America.
Covid-19 virus spread in Haiti is relatively low. The western side of the island reports 19,374 confirmed cases and 487 deaths, for the 13 July 2021 deadline. There is a spike in Haiti likewise attributed to the new variants. This compares to 335,609 confirmed cases and 3,900 deaths in the Dominican Republic on the eastern side of Hispaniola island.
15 July 2021