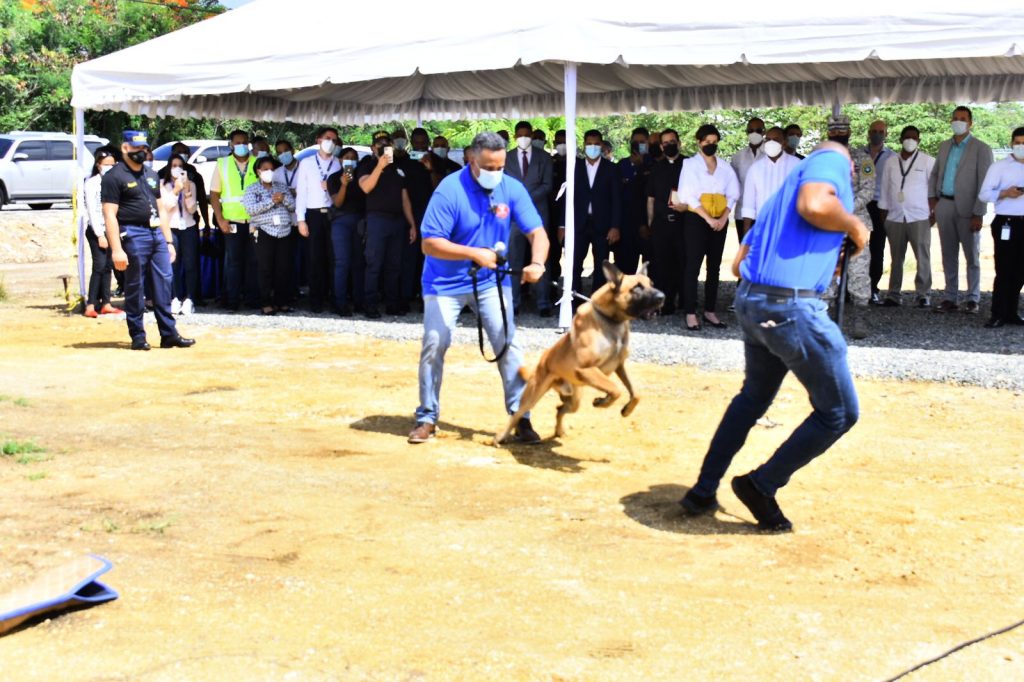 Las Americas International Airport broke ground on Monday, 19 July 2021 for a K-9 canine kennel on the premises of the capital city airport.
Monika Infante, director-general of Aerodom-Vinci Airports, the company with the concession to operate the airport, says the new facility will improve the quality of life of the dogs used to search for explosives detect people who illegally enter airport perimeter areas. Aerodom also manages the Puerto Plata and Samana airports.
At present, the canine units operate under the Specialized Airport and Civil Aviation Security Corps (Cesac) that has 45 trained dogs, 19 of which are located at Las Americas International, explained Major General Carlos R. Febrillet Rodríguez.
"This construction is a significant advance for the canine unit operation," he stated stressing the improving of the quality of life, care and health of the dogs and their caretakers, said CESAC director-general Febrillet Rodriguez. Six additional dogs will be lodged at the airport, as well as facilities for their caretakers are being built.
Victor Pichardo, Director of the Airport Department; the deputy director General of CESAC, Colonel Dionisio de la Rosa Hernandez, were present for the event.
Read more in Spanish:
El Caribe
20 July 2021