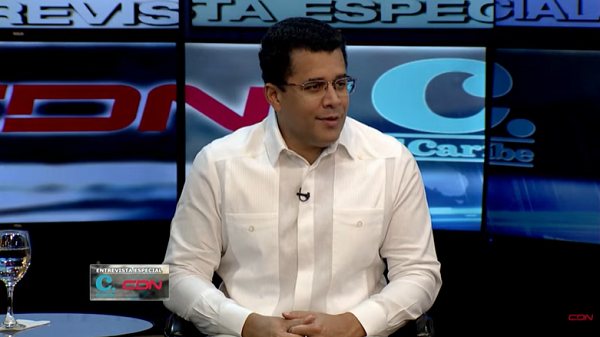 Tourism has been rebounding in leaps and bounds. The Ministry of Tourism says it is preparing to hire a new promotion company after 16 years with BVK of the United States handling the US, Canada, South America, and Made in Spain handling Europe. The Ministry says US$75 million is budgeted for promotion and improving the positioning of Dominican destinations abroad.
In an interview for El Caribe and CDN media group, Collado said the Ministry has had savings of RD$2 billion in the promotion area since the start of the new government in August 2020.
He explained: "We found no deficit, but we did focus on renegotiating contracts…. We sat down with the agencies that had been promoting the country for years. We negotiated the contracts; we made reductions of 50%."
He said an observatory of good practices is in the works. Backing the effort is the rector of Instituto Tecnológico de Santo Domingo (Intec), the president of Banco Popular, Claro telecom, the Cervecería Nacional Dominicana, the National Hotel & Tourism Association (Asonahores) and the president of Leche Rica, who is the president of the National Business Council (Conep). The plan is that the vice presidents of marketing of these firms participate in the observatory. Additionally, graduate marketing students from universities will be integrated as observers.
Collado, who attended the meeting in the company of Tourism deputy minister Jacqueline Mora and the director of Planning and Projects, Shaney Peña, estimated that 120,000 jobs have been recovered in the tourism sector.
Tourism Minister David Collado emphasized that tourism is the main industry of the Dominican Republic, representing 15% of the gross domestic product (GDP), and providing 500,000 jobs directly. He said tourism brings US$6 to US$7 billion dollars to the country each year.
He recalled the journey has been tough. He mentioned a month in the first month that airports opened in August 2020, the country received just 86,000 non-resident arrivals, including Dominican expats. By June 2021, foreign tourists were up 468,367, almost 20% more when compared to May 2021. Forecasts are for foreign arrivals in December 2021 to be more than in pre-pandemic year 2019.
Read more in Spanish:
El Caribe

20 July 2021