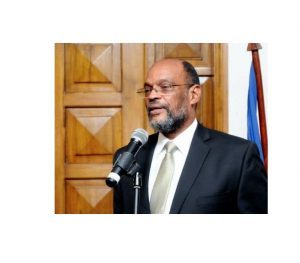 The events continue to unravel following the murder of Haitian President Jovenel Moise on 7 July. Now, neurosurgeon Ariel Henry will get the position of acting prime minister, replacing Claude Joseph. He had already served in the Michel Martelly government in 2015. The late President Jovenel Moise had named Henry to succeed Joseph, just two days before his death. When Moise was murdered, Henry invited Joseph to stay on as foreign relations minister. But Joseph held on to the acting prime minister position with the initial blessing from the United Nations. New events singled Joseph as a possible suspect of being involved in the murder.
The Core Group urged Ariel Henry to take charge in a statement issued on Saturday, 17 July 2021. The Core Group is made up of ambassadors in Haiti from Germany, Brazil, Canada, Spain, the United States, France, the European Union and representatives from the United Nations and the Organization of American States. "To this end, it strongly encourages the designated Prime Minister Ariel Henry to continue the mission entrusted to him to form such a government," a Core Group statement issued three days ago read. The group asked that "all political, economic and civil society actors in the country fully support authorities in their efforts to restore security."
Mathias Pierre, minister of electoral affairs in Haiti, told EFE news agency, Henry would assume the acting prime minister position on Tuesday, 20 July 2021.
It is unclear whether Claude Joseph will continue on as minister of foreign relations. Upon the murder, Henry had invited Joseph to take the role.
Meanwhile, Radio Caracol and El Tiempo newspaper, the Colombian media that has been following the occurrences after dozens of former Colombian military have been involved, mentions an unnamed woman who would have taken office in Haiti following the murder. Stay tuned.
Read more:
Diario Libre
Aljazeera
Radio Caracol
N Digital
Acento
N Digital
20 July 2021