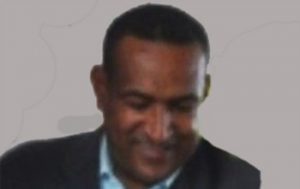 The former municipal director for Las Galeras, Samana, Erquidenio Balbuena Agueda (Putin) accepted voluntary extradition to Puerto Rico to stand for drug trafficking charges. He was the municipal director for Las Galeras from 2010 to 2016 for the Dominican Republic Liberation Party (PLD).
Balbuena's defense lawyer said his client accepted the extradition request in order to face the accusation and prove his innocence in the court in Puerto Rico.
"Magistrates, I accept to leave voluntarily to respond to the accusations that the justice of the United States has against me, that is to say, I accept the simplified or voluntary extradition because I want to respond for what may be my deeds," stated Balbuena.
Balbuena is held at the headquarters of the National Drug Control Agency (DNCD) in Santo Domingo until the Presidency authorizes his extradition.
Read more in Spanish:
Hoy
Listin Diario
22 July 2021