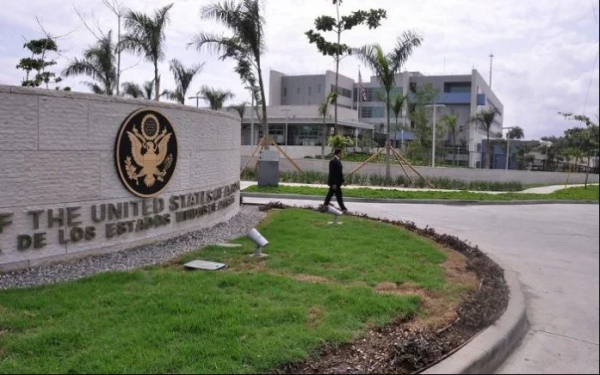 While acknowledging that the Dominican Republic is one of the main recipients of foreign direct investment in the Caribbean and Central American region, a recent US Department of State report urges the country to do more to combat corruption and practices that affect doing business in the country. The report focuses on data for 2020. It highlights the new administration that began in August 2020 has promised to tackle corruption and institutional reforms to advance transparency.
A day after the release of the US Department of State 2021 Investment Climate Statement, President Luis Abinader met with US Charge d'Affaires Robert Thomas to announce the signing of a US$251 million five-year cooperation program for development projects with the US Agency for International Development (USAID).
Speaking at the event, President Luis Abinader said that his government will not tolerate corruption in this government or the past. He highlighted support to transparency mechanisms and several legislative initiatives, such as is the extinction of ownership bill, which he expects to be approved in the coming days to recover "stolen resources." The bill has been stagnant in Congress for several years. It will enable the forfeiture of illicitly-obtained assets, affecting primarily drug traffickers and corrupt government officials.
The US Department of State 2021 Investment Climate Statement states:
"U.S. businesses operating in the Dominican Republic often need to take extensive measures to ensure compliance with the Foreign Corrupt Practices Act. Many U.S. firms and investors have expressed concerns that corruption in the government, including in the judiciary, continues to constrain successful investment in the Dominican Republic."
The report focuses on the problems:
"Foreign investors report numerous systemic problems in the Dominican Republic and cite a lack of clear, standardized rules by which to compete and a lack of enforcement of existing rules. Complaints include allegations of widespread corruption; requests for bribes; delays in government payments; weak intellectual property rights enforcement; bureaucratic hurdles; slow and sometimes locally biased judicial and administrative processes, and non-standard procedures in customs valuation and classification of imports. Weak land tenure laws and government expropriations without due compensation continue to be a problem. The public perceives administrative and judicial decision-making to be inconsistent, opaque, and overly time-consuming. Corruption and poor implementation of existing laws are widely discussed as key investor grievances."
Administrative Minister of the Presidency, Jose Ignacio Paliza remarked that the US Department statement refers to corruption in the past government.
N Digital and Listin Diario have reported on cases of corruption uncovered in this government related to PRM officials that are in legal limbo.
Read more:
US State Department
Listin Diario
Listin Diario
El Dia
El Dia
El Dia
Diario Libre
El Caribe
N Digital
DR1 News
28 July 2021