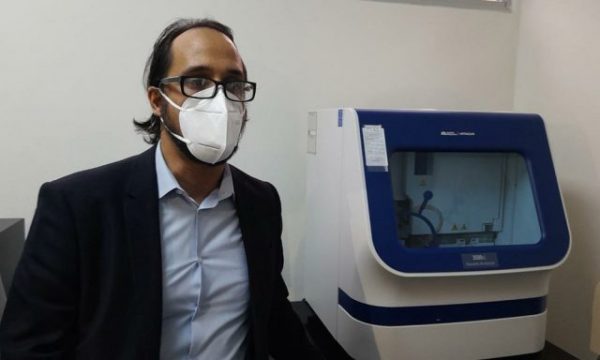 The Ministry of Health announced that the government's National Dr. Defillo Laboratory will begin genomic sequencing to identify Covid-19 strains as of Monday, 2 August 2021. The government has been sending samples to the US Center for Disease Control lab and another lab in Brazil.
At a press conference, the head of the Ministry of Public Health's Epidemiology Agency (Digepi), Dr. Ronald Skewes explained that the new equipment enables the timely identification of the circulating variants. He said this is key to controlling outbreaks at an early stage.
"It is a huge advantage compared to the past, where we had to wait a month and a half to know the variants that were affecting our population," said the epidemiology agency director.
He said the government will continue to send samples abroad for verification.
Genomic sequencing allows scientists to identify Covid-19 and monitor how it changes over time into new variants, understand how these changes affect the characteristics of the virus, and use this information to understand better how it might impact health.
Read more in Spanish
El Caribe
Hoy
28 July 2021