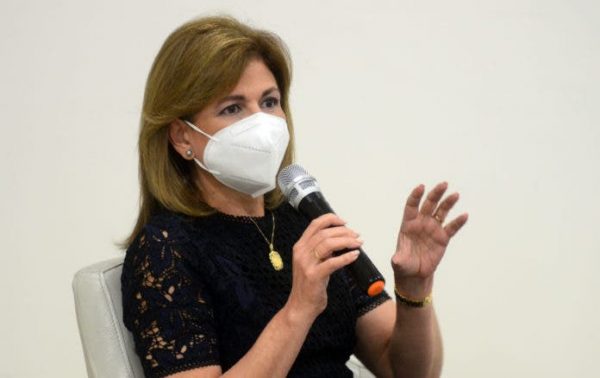 Vice President Raquel Peña announced the government has drafted the protocol that will be used for the removing of curfew in provinces where more than 70% of the population is fully vaccinated for Covid-19. La Altagracia (Punta Cana, Higuey and Veron) would be the first province to apply the protocol. The government will soon make the announcement, she said.
"We have drafted a protocol together with Public Health and the entire Health Cabinet, and now we are going to discuss it with President Luis Abinader," she explained. She said that what is applied first in La Altagracia province will be the same that will be applied at the national level. She explained the extra cautions to avoid a fourth outbreak as the country advances in vaccinating the population.
In the Dominican Republic, upwards of 51% of the population is fully vaccinated. For the past 14 days, infections have fallen to levels of the start of the pandemic, that is 359 daily cases. The Dominican Republic follows Chile is one of the Latin American countries to have vaccinated the most of its population. Despite the high levels of vaccination, there was a recent outbreak in Chile. In Chile and the Dominican Republic, Sinovac/Coronavac is the prevailing vaccine. With 50% of the population fully vaccinated, Covid-19 cases have dropped to the levels of the disease in March 2020 when the pandemic began here. The Dominican government is now promoting a third booster shot with Pfizer vaccines for those who have received Sinovac or AstraZeneca vaccines. The DR health cabinet is seeking to find a balance between opening and keeping tabs on the virus.
Read more in Spanish:
El Dia
Hoy
SCMP
30 July 2021