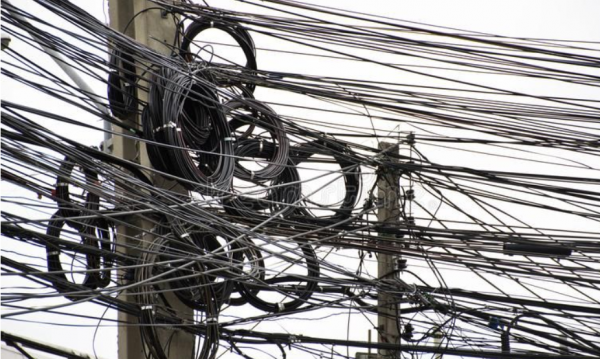 Samuel Sena of the Santo Domingo Economic and Social Development Council (Codessd) is pushing for attention to the threat that excessive wiring on city streets is causing to the city. The problem is caused by cable TV and telecom companies and their wiring that connect city dwellings in a disorganized manner.
Milton Morrison, the director general of EdeSur, the National District power utility company, met with Sena who pressed for attention to the excessive cabling in the city. Morrison said that the telecom cabling affects the electricity cabling. Morrison said they have raised the attention of the telecom and cable companies to respect the distance between the wiring of the different entities and are in talks with these on the topic.
Sena also spoke of the visual contamination caused by the cabling of the cable and telecom companies.
Read more in Spanish:
El Nuevo Diario

8 September 2021