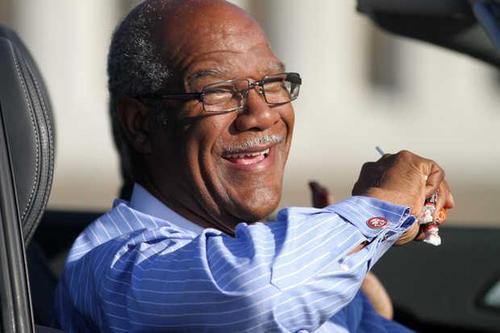 Coinciding with the official visit of President Luis Abinader to the United States to attend the 76th UN General Assembly, the United States government announced President Joe Biden has nominated Georgia state representative Calvin Smyre to serve as the ambassador to the Dominican Republic. Smyre is the longest-serving legislator in Georgia. Smyre, 74, will need to be confirmed by the Senate.
The Atlantic Journal Constitution, the leading Georgia newspaper, described Smyre as "skilled at relationship-building."
The AJC reports on the nomination: "The US has long enjoyed warm relations with the Dominican Republic. But the island nation's leaders are encouraging Americans to play a more assertive role in neighboring Haiti, where the recent assassination of the president has triggered a growing humanitarian and political crisis."
AJC adds that Smyre said he's looking forward to the new challenge. "As a longtime businessman, I'll ring my background and experience to continue the significant work with an important economic partner in the Caribbean."
Smyre is known in the Georgia Capitol as "the dean of the House". He is a retired Synovus banking executive and is known as a key figure in the world of finance. He served as executive vice president of corporate affairs for Synovus Financial Corporation, a multi-financial services company with more than US$14.9 billion in assets. He is the chairman of the Synovus Foundation. He acts as the secretary of the National Black Caucus of State Legislators. He sits on the Board of Trustees of the Medical College of Georgia Foundation; the Morehouse School of Medicine; the Jack D. Hughston Foundation and the Fort Valley State University Foundation as its Chair.
Smyre told AJC: "I've been in the Legislature for so long and it's such a part of me. It's a place that I love so dearly," Smyre said. "But I'm deeply honored to be nominated by President Biden to be the ambassador to the Dominican Republic. And if confirmed I look forward to advancing the interests of the United States in the Dominican government."
Prior to the announcement, President Luis Abinader met with Brian Nichols, the top US State Department officer for Western Hemisphere affairs.
Read more:
N Digital
Atlantic Journal Constitution
The History Makers
23 September 2021