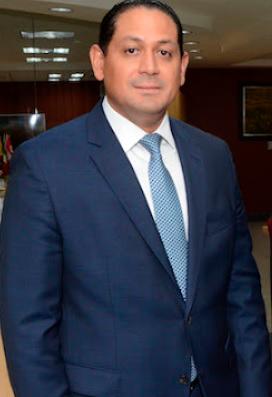 The Public Prosecutor's Office reported on 6 October 2021 the arrest in Spain of Rafael Stefano Canó Sacco. Canó Saccó was a fugitive of local justice. He was chief of staff for former Attorney General Jean Alain Rodríguez who is in jail awaiting trial.
The Spanish National Central Bureau of Interpol informed the Specialized Prosecutor's Office for the Prosecution of Administrative Corruption (Pepca) that the former chief of staff of the Attorney General's Office had been arrested on the afternoon of Monday, 4 October 2021.
Spain has a request for extradition for Canó Sacco. He is the object of an arrest warrant issued through Interpol. He is accused of embezzlement of Attorney General funds for his own benefit and that of third parties and of incurring in practices to cover up his illicit actions.
The Public Prosecutor's Office has accused him of corruption, coalition of officials, prevarication, association of wrongdoers, swindling against the Dominican state, embezzlement and high-tech crimes.
These actions violate articles 123, 124, 166, 167, 265, 266 and 405 of the Dominican Penal Code, and article 3 of Law 712-02, Against the Laundering of Proceeds from the Illicit Traffic of Drugs and Controlled Substances and other Serious Offenses, as well as articles 5, 6 and 10 of Law 53-02, On Crimes and High Tech Crimes.
Former Attorney General Jean Alain Rodriguez is accused of having embezzled millions of pesos from the Attorney General's Office (PGR). The new prosecutors say the accused incinerated evidence and eliminated the main data sources of the PGR that could serve to incriminate them.
The preliminary investigation indicates the alleged criminal network defrauded the state for more than RD$6 billion. The accusations range from bribery, to prevarication, coalition of officials, falsification of public documents, identity theft, electronic crimes, criminal association and money laundering.
As reported, the investigations indicate that there were several maneuvers to divert millions of pesos, ranging from pretending to carry out staff training, irregularities in the purchasing processes, including those of the Humanization Plan of the Penitentiary System.
Read more:
N Digital
Noticias SIN
Listin Diario
Listin Diario
7 October 2021