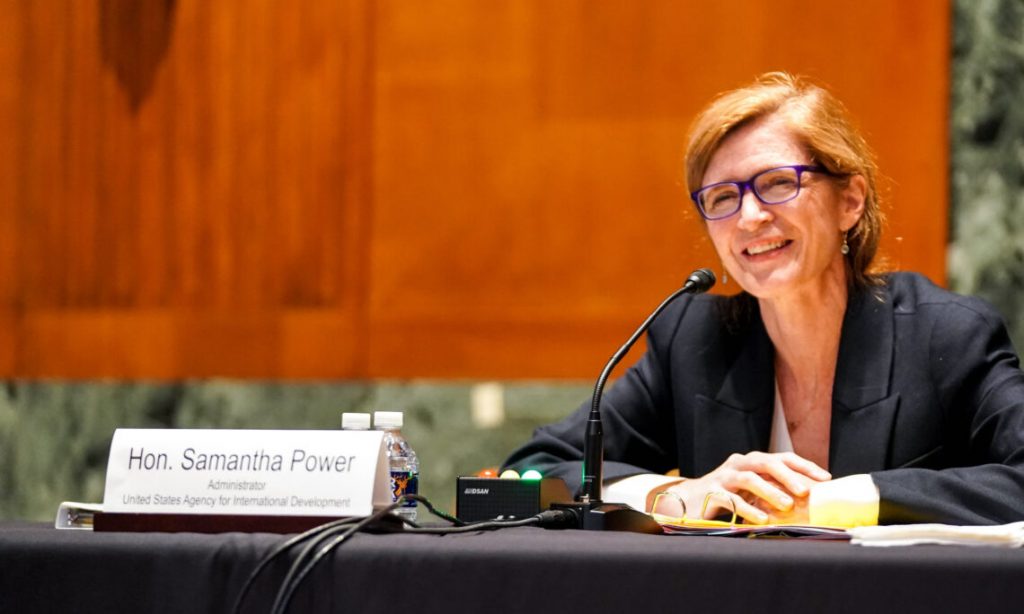 The governments of the United States and the Dominican Republic are meeting this 7 and 8 October 2021 to discuss initiatives to prevent and combat crime and, at the same time, strengthen citizen security. Samantha Power, general administrator of the Agency for International Development (USAID) is heading an official delegation that is visiting for the meetings.
The administrator general is leading the participation of the United States in a high-level dialogue on institutional reforms between the United States and the Dominican Republic. She is scheduled to also meet with Dominican President Luis Abinader. On her agenda are meetings with beneficiaries and youth leaders to discuss efforts to reduce crime and violence. In addition, the administrator general will meet with civil society leaders to discuss shared priorities to promote human rights and justice in the country.
The US Embassy explains that the USAID delegation intends to establish a program of technical cooperation and support to government and civil society institutions in the country to promote social cohesion and strengthen institutional capacity to formulate and implement evidence-based crime and violence prevention policies. The initiative focuses on preventing at-risk youth from joining criminal organizations, especially those living in the cities most affected by violence, particularly along the border.
USAID's proposal, as established, focuses on youth in three stages: at-risk youth, youth who have already committed some type of crime or administrative offense, and youth in detention centers.will travel to Santo Domingo to advance the United States' partnership with the people and government of the Dominican Republic.
Read more:
El Dia

US Embassy

7 October 2021