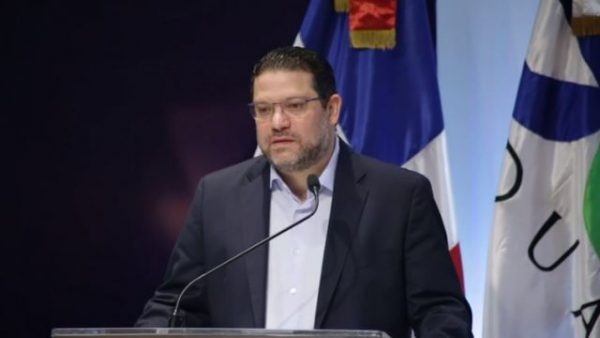 The Customs Agency (DGA) and the American Chamber of Commerce of the Dominican Republic (AmChamDR) signed a letter of intent on 7 October 2021 for the carrying out of the "Study of the Dominican Republic Logistics Hub Segment."
The country is taking important steps towards becoming a world-class logistics hub. The study will identify the opportunities, offer and demand.
The effort is part of the initiatives under the Abinader administration's National Trade Facilitation Committee (CNFC), that is presided by the Customs Agency. The AmCham is the secretary.
Customs director Eduardo Sanz Lovatón explained that the study will produce accurate data needed to draft strategies to turn the country into a regional logistics hub. The study will reveal the destinations to which the country is connected by air and sea and the number of freight containers transported here. The study will indicate the present number of vessels and containers in transshipment and those that leave empty, cargo movement statistics, variation of performance indicators, port movement rates, and exportable logistics services.
"Our dream is that the 155,000 containers that have left our ports empty so far this year, can instead leave loaded with Dominican products and cargo headed from South America to the United States," he highlights as reported in the press release.
The goal is for the country to receive more cargo, and expedite this while combatting illicit activities at the same time.
Roberto Herrera, president of the American Chamber of Commerce of the Dominican Republic, reaffirmed AmCham's commitment to the development of initiatives that promote an improvement in the facilitation of trade and logistics in the country.
"The hub market segment study is not a project of the CNFC, DGA or AmChamDR. It is a country project, which will be the ideal framework to develop strategies that will help us attract investment, which will in turn stimulate the economy, generate new employment opportunities and boost the competitive development of the logistics sector," said Herrera.
Present at the signing ceremony in addition to Sanz Lovatón and Herrera were William M. Malamud, executive vice president of AmChamDR; Solangie Carbonell, manager of the Customs Agency; Eduardo Rodriguez, advisor to the DGA; and Perla de la Rosa, secretary of the National Trade Facilitation Committee (CNFC) and manager of projects and institutional development for AmChamDR.
Read more in Spanish:
AmCham
El Caribe
8 October 2021