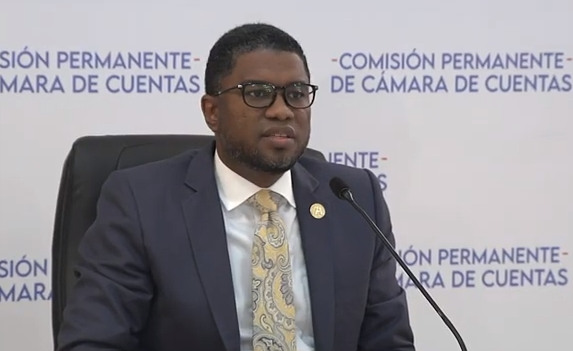 Janel Andres Ramírez Sánchez, the new president of the Chamber of Accounts, the government entity in charge of auditing government agencies and departments, says that before the end of the year it will have completed the audits that the Specialized Administrative Corruption Prosecution Office (Pepca) has requested.
The new president of the Chamber of Accounts visited Listín Diario to explain the priorities of the new management at the state controls office.
Ramírez Sánchez has been in office for five months. He said the first efforts were to organize the house, understand and diagnose the current situation at the Chamber of Accounts.
He told the Listin Diario journalists that what the newly named members of the Chamber of Accounts found was "worse than what people could think and what he had imagined."
Ramírez Sánchez revealed that there are approximately 180 unfinished audits, in process, and in different stages. He explained that in the last ten years, the planned audits were not completed. He mentioned the past members only completed around 6% of the national audits and 5% in the case of the municipalities.
Currently, the Chamber of Accounts, he said, is working on the planning and managing the Pepca case files. The named Falcon, Medusa, Caracol, Coral cases are the priority. There are and nine to 13 new cases received from the Pepca. Several of these cases may soon expire, so new priorities are being given to the cases.
The president of the Chamber of Accounts said the plan is to "keep the public informed."
He observed that one of the present obstacles to the work of the new auditors is not having immediate access to information that is part of the governmental Financial Management Information System (SIGEF). He said direct access is needed to make consultations and speed up the preventive and auditing processes. He requested a direct connection with SIGEF. He also said that the Chamber of Accounts needs a direct link with the Procurement Agency (DGCP) to contribute to preventing corruption before it happens.
Read more in Spanish:
Listin Diario
8 October 2021