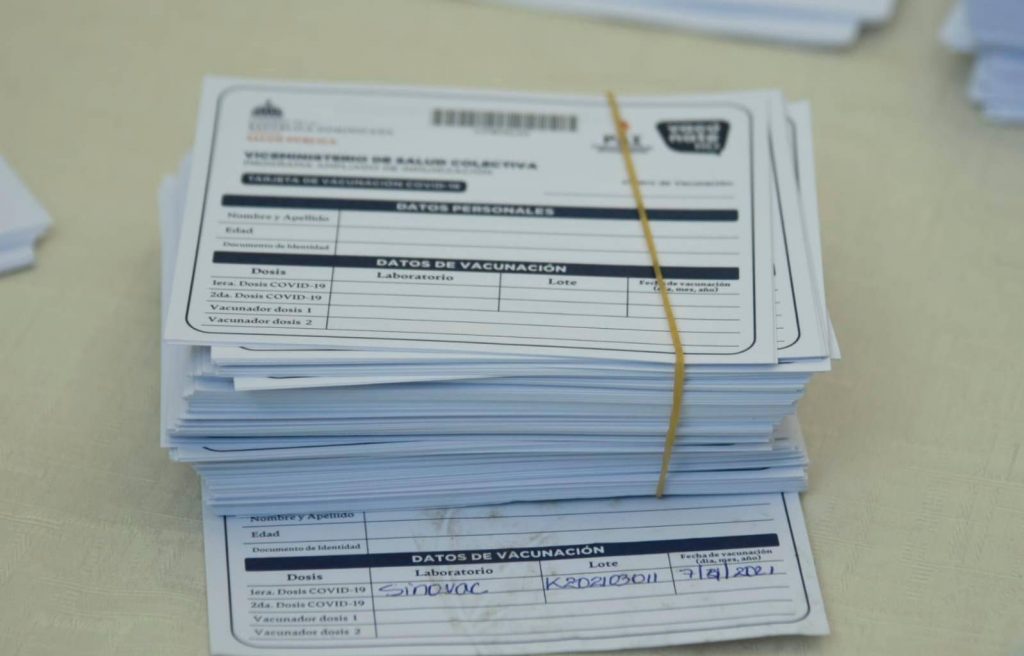 As of Monday, 11 October 2021, curfew is removed in the Dominican Republic after it was first imposed in March 2020, and then consecutively since July 2020. But the Ministry of Public Health says that Covid-19 is still here and announced measures to motivate people to get vaccinated. Around 60% of the adult population is vaccinated in the Dominican Republic, but there are sufficient vaccines for all living in the country to be vaccinated.
As of 18 October 2021, all over 12 years old need to present proof of vaccination (physical or digital) or a negative PCR test to use public transport, enter closed government places, schools, workplaces, and public places such as restaurants, bars, supermarkets, shops, gyms, sports centers, as per Ministry of Public Health Resolution #000048. The alternative is to present negative results of a PCR test taken within seven days. As in other countries around the world where similar measures are being taken, the debates on whether these measures are legal or not are making headlines.
Diario Libre reports that lawyer Domingo Ramírez explains that the Constitution in Art. 40 states that no one is obliged to do what the law does not mandate. But he argues that the collective health in a general sense prevails over individual health. Media reports have explained that several evangelical pastors have opposed vaccinations and discouraged their followers from getting vaccinated.
Meanwhile, the government ruled that facial masks will continue to be mandatory in public places, hand washing and respect for physical distancing.
According to the sanitary protocols in force, only 75% of the total capacity of public establishments is authorized. In addition, the celebration of activities involving agglomerations of people must be authorized by the Ministry of Public Health.
The prohibition of the sale of alcoholic beverages in grocery stores, discos, bars, casinos and entertainment centers from Monday to Friday will continue from midnight and on Saturdays and Sundays from 2am continues.
One of the concerns is that on 27 October 2021, the Dominican Baseball League will open the 2021-2022 season. That means that many nights a week there will be between 5,000 and 20,000 fans concentrated in single baseball stadiums. Just this past week, the Dominican Baseball League (Lidom) and the Ministry of Public Health signed an agreement regarding the protocols that will be applied to the players and fans of the national sport.
Read more:
Presidency – Decree 622-21
Ministry of Public Health – Resolution #000048
DR1 News – Covid-19 Bulletin #570
Diario Libre
Listin Diario
El Caribe
Diario Libre
Hoy
Listin Diario

11 October 2021