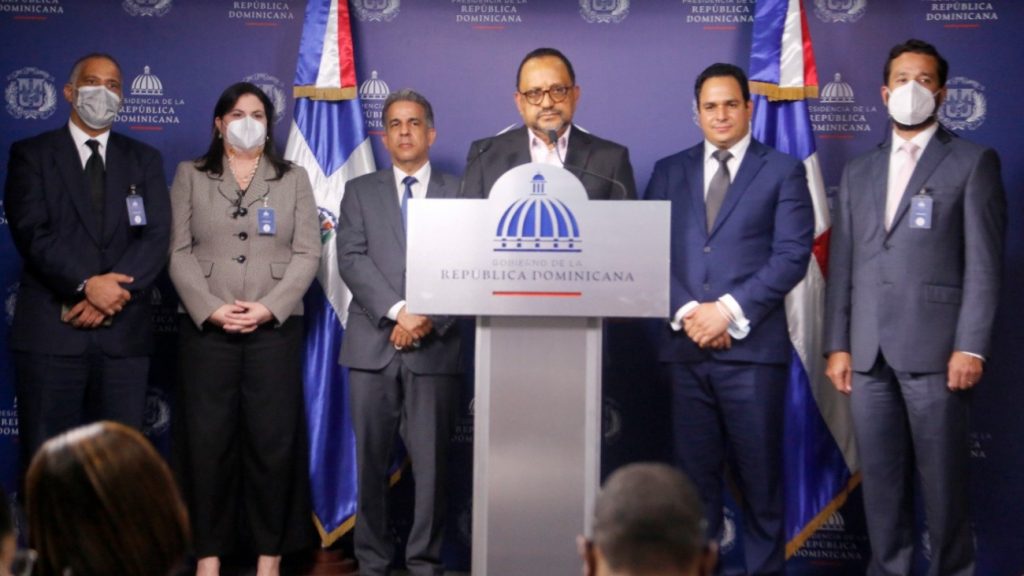 The Presidency has hired a large team of lawyers to ensure the forfeiture of property acquired through illicit activities. Legal advisor to the Presidency, Antoliano Peralta said lawyer Jorge Luis Polanco Rodríguez will coordinate the team of lawyers, together with lawyers Jose Luis Taveras, Claudia Alvarez Troncoso, Manuel Conde Cabrera, Rafael Rivas Solano and Fernando P. Henriquez.
The Presidency had issued Decree 499-21 creating the Salvaged Public Patrimony Trust (Fideicomiso de Patrimonio Público Recuperado). A technical committee is named with representatives of the ministers of Hacienda and Economy, as well as the director of Ethics of the Presidency, and with the participation of Pedro Silverio, in his capacity as economic advisor to the Executive Branch, and the legal advisor to the Executive Branch, Antoliano Peralta.
Among those hired to integrate the different teams are lawyers Félix Damián Olivares Grullón, Sóstenes Raúl Rodríguez Segura, Carlos Moisés Almonte Jiménez, Nelson De Los Santos Ferrand, Leidy Altagracia Torres De Figuereo, José Lorenzo Fermín Mejía, Carlos Manuel González Hernández, Carlos Franjul Mejía, Francisco Gregorio Álvarez Martínez and Rafael Segundo Ortega Grullón.
Other members of the teams are José Alberto Ortiz Beltrán, Rafael Dickson Morales, Jorge Antonio López Hilario, Claudio Alberto Luna Torres, Namphi Andrés Rodríguez, Felipe Herrera De La Rosa, Edison Joel Peña, Keryma Marra Martínez, Bienvenido Fabián Melo De Los Santos, Vinicio Martín Cuello Pereira, Sigfrido Alberto Caamaño García, José Chía Sánchez, Ramón Alejandro Ayala López, Juan Bautista Cuevas Medrano, Sandra Ysabel Taveras, Carlos Alberto Polanco Rodríguez, Jorge Alexandro Herasme Rivas, Ivanna Rodríguez Hernández and Ricardo Díaz Polanco.
Read more in Spanish:
Presidency

11 October 2021