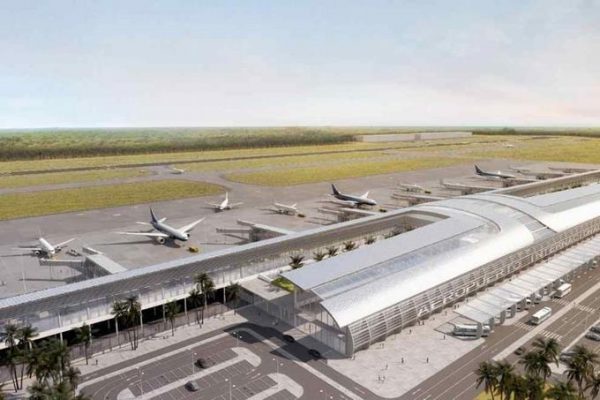 The possibility that there would be a new airport in the province of La Altagracia, near Bavaro, was dealt a major setback, after the Superior Administrative Court (TSA) revoked the permit to build the airport. The permit had been granted days before the end of the Danilo Medina administration in 2020.
The TSA judges ruled the airport would be damaging to the national interest. The complaint to annul the permit came from the Civil Aviation Institute (IDAC). The basis for the complaint was the fact that there were several major and unfulfilled requirements. Studies such as the wind direction and temperatures over a five-year period (to calculate the direction and length of runways) were not presented. Neither studies that show that the proposed new airport would not inconvenience, hinder operations or affect nearby airports. Also missing was a required study regarding birds, since the proposed site was located near three refuse dumps.
The proposed Bavaro International Airport would be built just 24 km from the Punta Cana International Airport, the largest in international traffic in the Central American and Caribbean region.
Read more:
Listin Diario
12 October 2021