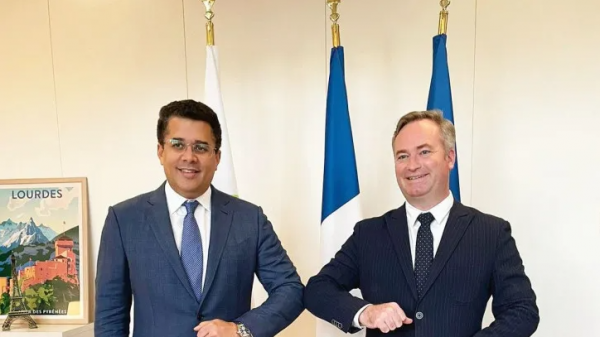 The Dominican Republic managed to consolidate its position as the number one long-haul tourist destination in the French market by advancing agreements and negotiations with the Karavel Promovacances group, the Les Entreprise du Voyayes EdV Association, the SETO Tour Operators Union and the Air France and Air Caraibes airlines during the Top Resa trade show held in France last week.
Tourism Minister David Collado highlighted that the objective of the Dominican delegation at the main tourism fair in France was not only to strengthen the country's position as a leading destination in the Caribbean, but also to compete with other destinations preferred by the French at a global level, namely Thailand, Indonesia and Mexico that did not attend the Paris show.
He indicated that the Dominican Republic has made its presence felt in France to consolidate its position among the first destinations in the world that have reactivated their tourist offer with all the guarantees to safeguard the health of its visitors during the Covid-19 global pandemic.
In the case of France, Collado pointed out, "we are ensuring the offer of a safe and attractive destination to take advantage of the different holiday seasons of the French, and in that sense we have found an impressive receptivity in Top Resa."
He declared himself convinced that the aggressive presence of the country in the two main fairs held in Europe since the pandemic, first in Madrid, Spain, and now in Paris, are strengthening the Dominican tourism brand to levels never reached in the past.
He said that the country's participation in Top Resa, with the presence of its main authorities and companies of the sector, sends to the world tourism market a message of support and positioning and a clear sign of confidence in health security. He says the country has been acknowledged for its successes as one of the most effective in the world in the area of health security. He mentioned that the Dominican Republic has been recognized as a role model in tourism recovery by both the World Tourism Council (0MT) and the World Travel and Tourism Council (WTTC).
Read more in Spanish:
Acento

12 October 2021