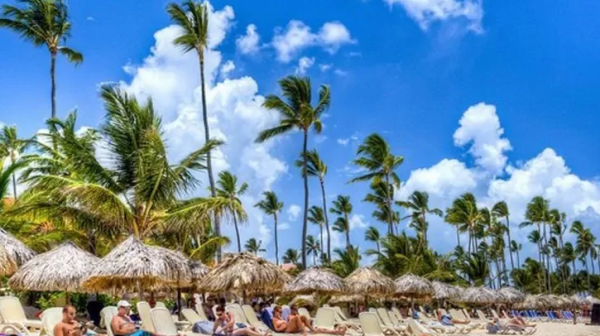 The world is a different one and people are getting back to traveling. As a result, new records in air arrivals are being set even in September, usually a slow month for Dominican tourism.
The Ministry of Tourism reports that September 2021 was the best September for tourism in the entire history of the Dominican Republic, with tourist arrivals higher than in the pre-pandemic years of 2018, 2019 and in 2020. Travel is up 5% compared to September 2018.
In September, 365,544 non-residents arrived. There are expectations by year's end the number of air arrivals will reach 4.8 million.
In a presentation of the data, Tourism Minister David Collado explained that the breakdown of non-resident air arrivals in 2021 has been 79% foreigners and the remaining 21% of Dominican origin.
87% of hotel rooms are back in operation with weekday occupancies averaging 54% and 61% on weekends.
Tourism Minister David Collado said the numbers are impressive considering the restrictions in travel still in place for those coming from France, Canada and the United Kingdom, leading source countries. Collado said that the relaxation of travel restrictions abroad has allowed the recovery of historical issuing countries for the Dominican Republic. He mentioned how Russia is now the second source of tourists, behind the United States. Spain and Colombia follow.
Punta Cana International Airport leads in the number of arrivals, followed by Las Americas (Santo Domingo) and Cibao (Santiago).
According to estimates, during September the Dominican Republic received 3,694 commercial flights with an occupancy rate of 71%. There were flights by 87 airlines from 90 different airports and 43 countries.
The Ministry of Tourism says that bookings augur a significant rebound for the end of the year, confirming the travel recovery trend that the country is undergoing.
The Ministry estimates that tourist arrivals in October 2021 will be more than those in pre-pandemic October 2019. And, by the end of 2021, estimates are that non-resident arrivals to the country could reach 4.8 million visitors.
Read more in Spanish:
Ministry of Tourism

Acento
12 October 2021