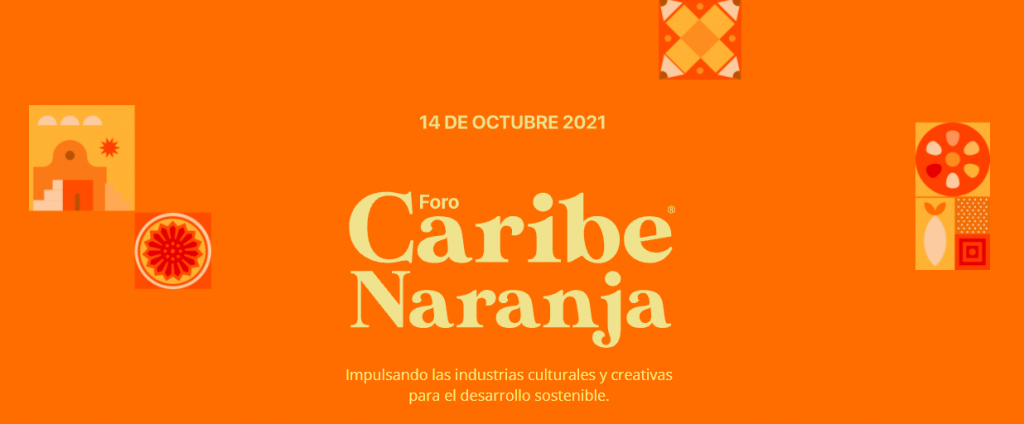 The first Orange Caribbean Forum will take place Thursday, 14 October 2021 in Santo Domingo. 40 professionals from various sectors will participate in face-to-face and virtual events to showcase and promote creative talent from the Caribbean region's visual arts and creative industries.
The event will focus on alternative cultural spaces, the law for the promotion of the arts, design and change in society, public art in the Dominican Republic, Santo Domingo as a cultural and creative city, and the La Vara Awards (ADECC).
Colombia Minister of Culture Angelica Mayolo Obregon, Minister of Culture of Colombia, and the director of the School of Arts, Design and Creative Industries of the Sacred Heart University of Puerto Rico, Javier Hernandez, are among the participants in the event.
Switch and SIP Group are organizing the event with the sponsorship of Popular, Altice, Lantica Media, Murales, CDN and Pandora magazine. It has the backing of several government agencies and the Interamerican Development Bank.
Arlette Palacio, co-producer of the event, says the event will also focus on actions the country has yet to take to formalize the orange ecosystem as an economic sector. Creative industries include industries related to the arts, such as cinema, design, music, fashion, architecture, advertising, software development, application development, and video games.
The intent is to provide international connections to develop a common work agenda to position the Dominican Republic as a creative link in the Caribbean.
Karina Cortorreal, the Indomita creative space director, will lead a panel on Dominican fashion with a global vision. Chef Emil Vega will discuss contemporary Dominican gastronomy. Marianna Vargas of the government cinema agency, DGCine, will lead a panel on the ten years of cinema development law in the Dominican Republic.
Former Minister of Culture and Dominican representative in Unesco, Jose Antonio Rodriguez will address Dominican music, identity and industries. Also, the topic of intellectual property in the Dominican Republic will be discussed in a panel led by lawyer Wallis Pons. Digital digital content industry with local flavor is the topic to be explored by Soraya Pina, the 5 Hormigas Caribe branding agency director.
Access to live streaming of the Caribe Naranja Forum is free. Those interested in joining should register at forocaribenaranja.com or @forocaribenaranja.
Read more in Spanish:
Orange Caribe Forum
Diario Libre
13 October 2021