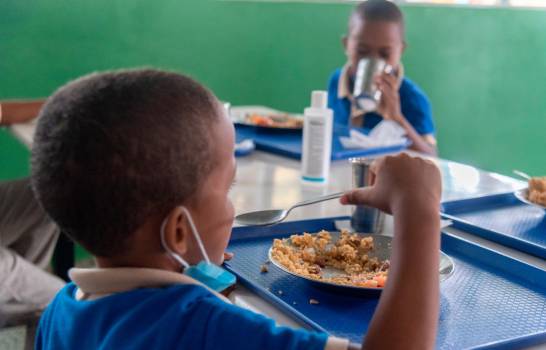 Suppliers are again contesting another tender carried out by the Ministry of Education. The director of the Procurement Agency says it has received dozens of protests regarding the school lunch procurement procedures carried out recently by the National Institute of Student Welfare (Inabie), a division under the Ministry of Education.
The suppliers and bidders state that the institution did not comply with the established deadlines. There was no equitable distribution. Contracts were awarded to businesses that did not exist and others that are very distant from the centers where they will be serving the school meals.
The Public Procurement Agency (DGCP) reported on 11 October 2021 that it has received 24 hierarchical appeals and 12 requests for preventive measures against the national public tender number INABIE-CCC-LPN-2021-0009, carried out by the National Institute of Student Welfare (Inabie) for the supply of food rations for the 2021-2022 school year.
Additionally, the DGCP said there are four other hierarchical appeals against the tender INABIE-CCC-LPN-2021-0007, for the "acquisition of raw food and processed food and its distribution to public educational centers to be used in the elaboration of food rations," for a total of 28 appeals and 12 injunctions.
The Ministry of Education has constantly been in the media for irregularities in its tenders and contests.
The media also reports that classes were suspended so that public school teachers could go vote for who will preside the highly politicized teacher union. An editorial in Diario Libre says suspending classes is "unfair," and the election could have been held on a Saturday or Sunday, especially after in-person learning has just resumed after around a year and a half of remote learning. The delay in resuming classes was because Education Minister Roberto Fulcar had insisted classes not resume until positivity was at 5%. Face to face classes eventually resumed after Vice President Raquel Peña, who is the head of the Health Cabinet, ruled against this position.
Read more in Spanish:
Diario Libre
Listin Diario
Diario Libre
Diario Libre
13 October 2021